10 Best Practices that Ensures your Magento Store Stands Out from the Rest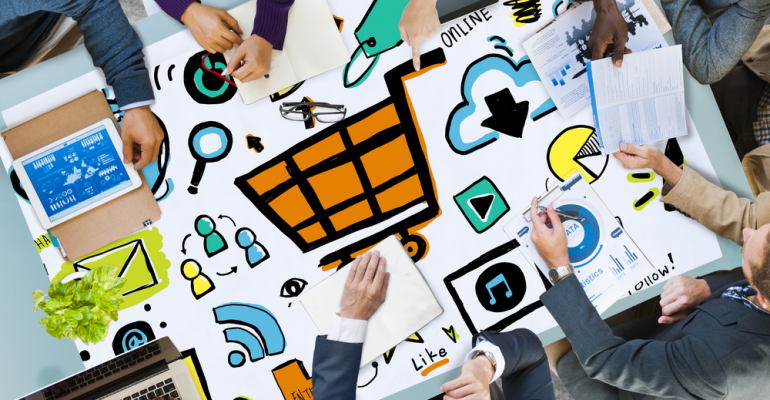 10 Best Practices that Ensures your Magento Store Stands Out from the Rest
Online retail today is so competitive that only those businesses who follow ecommerce best practices will survive in the long term.
It is important to note that while pricing will remain an important element in the online retail industry, best practices for ecommerce is much beyond that.
These best practices include factors like user friendly designs and better cart management. But more than that, the way you make your customers feel when they purchase from your website decides the future of your online store.
As a Magento eCommerce development company, we found that Magento 2 has a lot more powerful features that will help you power up your eCommerce game and stand out. It is advisable to look for Magento 1 to Magento 2 migration as Magento 1.X will become obsolete from June 2020. Also before you plan for migration check for the Magento 2 system requirements.
We have prepared a list of the most important best practices that you can incorporate in your Magento store that you can incorporate in your Magento store. This list will help you engage better, sell more and serve faster.
To keep these tips organized, we've grouped them under four heads: User-friendly design, Sales and Marketing, Building Trust and Back-end stuff.
User-friendly design
#1. Keep your design clean
No matter how great your pricing and how amazing your products, you won't be able to do much if your design isn't attractive.
When we say an attractive design, we don't mean one with lots of colors. We mean one that is least obtrusive to the visitor and lets her browse and shop with minimum interference. Basically, a minimalistic design.
You need a neat, minimalistic design mainly for two reasons.
One, it creates a distraction-free experience for visitors and allows them to focus on things that matter the most.
Two, it is also about respecting and valuing your visitors' time on your site.
They will be on your site only for so many seconds (yes, it's not minutes always). If they have to struggle around a cluttered site to reach what they want, they'll leave your site.
If you are trying select the best eCommerce design, you can choose Magento 2 themes. They are modern, minimalistic and yet classy. Nego is a good responsive minimalist theme that we have used in the past.
#2. Have simple menus
As the range of your products increases, your listings grow too. And then it leads to a conflict.
On one hand, you want to show your visitors what a wide collection of items you are carrying.On the other hand, you don't want an unwelcoming, cluttered site.
It's a good idea to regroup your products and place them under broader categories. As your visitor begins her journey of browsing, you can keep opening up newer sub-categories that are just enough to help her check out your store better.
Some of the finest menu can be built with Magento ecommerce design. Remember, ecommerce best practices require you turn visitors into customers by making things easy for them.
#3. Use breadcrumbs
Breadcrumbs are trails of navigation that show the route from homepage to the page the visitor is currently on.
A typical breadcrumb looks like this:Home > Appliances > Refrigerators > SomeBrand > Double-door
The biggest advantage of breadcrumbs is that it tremendously reduces the efforts (read, the number of clicks) on the part of the visitor to navigate back to a higher category.
In the above example, the visitor can jump to the Appliances category by simply clicking on "Appliances". Without breadcrumbs, your visitor would need to click "Back" at least two times – basically two steps.
If this looks insignificant, remember that every step you force a visitor to carry out increases the chances of your visitor feeling it's too much work. Magento 2.0's default navigation structure makes your navigation becomes completely effortless.
#4. Carry the right product details
Here's a great example: Hayneedle doesn't simply list out dimensions of a corner desk; it shows the dimensions with the help of an image. Without the image, the visitor will have a hard time trying to figure out which part does the 28" dimension refers to.
But that's not all. Product details do more than explain what the product does. Product details open up possibilities. Compelling product descriptions sell. Great descriptions, coupled with powerful images, help you upsell.
A visitor looking for an economy range deo can end up buying an expensive bottle of perfume, thanks the description. The perfume promises to make a more pleasant person out of her – and that's one irresistible promise.
Be brief, show the promise and be accurate. Magento 2 offers great customization options which when implemented properly makes your store stand out visually as well as with the right set of functionality and features
#5. Use powerful search and filters
The very tool that can work for your success can also turn against you: product variety.
When you carry a large number of items under various categories, customers will have to go through many products and brands before they find the exact tee or the right concert ticket they're looking for.
Magento 2 offers powerful search and filter options, however if you want advance options you can implement Magento Advanced search extensions that can extend the autocomplete popup with a number of new search blocks. Along with product search results, the plugin displays accurate results based on recent and popular searches. It also adds search data for categories and CMS pages. Furthermore, it is compatible with the built-in Magento EE Solr and Elasticsearch.
While a search tells customers whether your store carries a particular product category, a filter will help them zero down to a price-band, size or any other specification.
Sales and marketing
#6. Build your mailing list
Nothing puts off a user than not finding what they are looking for in a hassle-free manner.May be the visitor will not buy anything from your store. Maybe she'll buy once, leave and never return again. Or maybe she'll turn into very loyal customer, making frequent purchases from you.
The most popular tool you have to improve your engagement with the visitor/customer is their email address.
Pop-ups are perhaps the best tool to collect email addresses. But why should visitor share their email addresses with you?
You can offer a certain discount in exchange of the email address. Alternatively, you may invite them to sign up for your newsletter wherein you could inform them of great exclusive deals.
You can also do something creative, like using a spinning wheel of fortune. The visitor clicks on the wheel which begins spinning. When it comes to a stop, the visitor wins any of the given benefits. In order to actually use the benefits, the visitor submits her email address.
One more good thing about Magento 2 is that it offers Free extension integrates with email marketing leaders like MailChimp. You can also enjoy Magento extensions that help you with your inbound marketing tools & CRM, e.g. HubSpot and Salesforce integrations.
#7. Tackle shopping cart abandonment
Shopping cart abandonment is frustrating for all businesses; a customer walks away without buying anything at the last moment.
Audit your check-out process. Is the check out process too lengthy? Is the order summary properly displayed? Are you asking for unnecessary information? Or maybe you're displaying the shipping charges only at the last moment? (That's unfair, by the way.) Correct these issues right away.
Aheadworks Magento 2 Cart Abandonment extension is a very powerful & easy to integrate Magento extension that helps you to reduce your overall cart abandonment rates.
It's important to remove distractions as buyers begin checking out and move towards payment. Notice how Walmart uses a basic layout with no images (not even promotional) and no text beyond what is necessary.
Next, examine your payment options.If you don't offer popular payment options, your potential customers will abandon their shopping carts. Why let a customer go without buying just because you didn't manage the integration?
Finally, check the technical back-end stuff. Is your page taking a long time loading? Are your designs not friendly across different browsers?
Building Trust
#8. Use customer reviews to build trust
If you're carrying a number of items, it's obvious a product or two may fail to stand up to customers' expectations.
Don't hide that.
Make sure your customers know what exactly they're paying for.
That's best done through actual users, your other customers who've bought the product earlier. Encourage users to write genuine reviews and publish them.
Some reviews may be less than flattering, but when visitors read the negative reviews along with the positive ones, they'll know you aren't hiding anything.
As a matter of fact, publishing negative reviews is good for a number of reasons. One, it helps visitors trust you. Two, they know what exactly is/are the limitation of the product they are about to buy. And three, such knowledge leads to reduced returns, which saves you substantial logistics and related costs.
#9. Be transparent
Traditional brick and mortar stores built their reputation in person – someone or the other knows the owner or the store manager or the sales clerk.
With an online business you have to build trust differently, by always remaining transparent.
Typically , trust is reflected in your pricing , delivery terms, quality promised, claims regarding performance and warranty.
Remaining open about these areas not only builds a great reputation but also helps you stand out. A skilled Magento 2 agency can help you get the best of this delicate matter.
Backend stuff
#10. Understand A/B testing
Online retail is dynamic and constantly evolving.
So what do you do?
Keep testing. Keep measuring. Keep improving.
One of the best-kept secrets of Magento 2 is that it is the first version of Magento that offers 'out of the box' ability to do A/B testing – no need for plugins, or custom development. If you are using Magento 2 Enterprise edition, it's ready for you. help you with all the reporting and analytics.
While multivariate testing is effective, testing one element, making one change at a time can help you notice correlations at a finer level.
#11. Never use a sub-standard hosting service that sucks
The maxim "You get what you pay for" is likely coined for hosting services.
Frequent downtimes, inadequately secured networks or insufficient bandwidth can adversely impact your business a lot more than you can imagine.
Don't cut corners; evaluate the best Magento 2 hosting service you can afford. With Magento web hosting, for instance, you know you have your back covered.
To deliver the best ecommerce experience, you need to use the best web services yourself.
ABOUT INFIGIC :
At Infigic Technologies, we provide custom Magento development services, Our certified Magento developer has years of experience in Magento. Get in touch with us, If you are looking for Magento eCommerce development services or want to hire Magento developer.8