6 Actionable Tactics for Generating More Revenue from Your Magento Store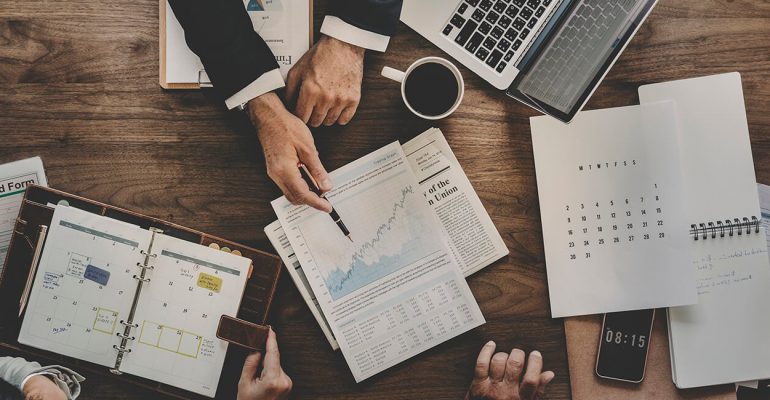 6 Actionable Tactics for Generating More Revenue from Your Magento Store
According to a report from Godaddy, on an average, there are 16 ecommerce stores that are launched every day.
This makes ecommerce business tough!
The success of an e-commerce store is determined by the number of successful conversions and sales. The ability of the store owners to capture new customers along with maintaining their existing customers plays a crucial role in revenue generation.
Understanding the customer behavior and then customizing the strategies accordingly is a must. Technological advancements move at a rapid pace and if you don't sync with them, your store will be left behind by the fierce competition.
If your sales are not up to the mark or your store is suffering from low conversion rates, it is time to stop fretting over the causes along with over-anticipating the consequences and buckle up to increase the revenue from your ecommerce store.
The good part is that if you are running your store on the Magento, optimizing the store and making it sales ready is easy. If you are still running on Magento 1.8.x+, Then you should look for Magento 1 to Magento 2 migration as Magento 1.X will become obsolete from June 2020. Before migrating to Magento 2 check for Magento 2 requirements.
Here are some insights that can help you enhance your eCommerce conversions for your Magento store.
#1. Pricing & Offer Optimization
Pricing and optimizing the offers are the two factors that are collectively responsible for boosting your store's revenue.
1. FREE – The word that triggers action !
One of the most effective strategies that work towards enticing more customers is when you offer something free of cost they didn't intend to buy. The most common among all the offers are "Buy one get one free." When the customer purchases an item of utility, he is getting another one of those items without any extra cost so it seems like a bonus. Examining the customer behavior, it can be successfully concluded that this is by far one of the best strategies to boost sales.
Amasty has launched a Special promotion extension for Magento 1 & Magento 2
With this Magento 2 extension, you can :
Create promo campaigns for the least expensive and most expensive products
You can offer deals with free items
You can create specials with quantity steps
You can run promotions based on spent amount
2. Odd Pricing
Let us understand the concept of Odd Pricing with an example. When a store prices an item for $ 9.97 instead of directly pricing it at $ 10, this is referred to as odd pricing. This makes the customer think that the price is down to the lowest possible rate. When a product is sold on a discounted rate, dropping the costs down from $ 49 to $ 40 is not as effective as dropping it from $ 49 to $ 38. When the calculation is made tricky for the customers, it is found that the sales increases.
You can experiment with this concept yourself. Price a product at $ 10 and then take it down to $ 9.97. This way you will get a chance to see which pricing generated more sales. It is more likely that the latter pricing will generate a greater amount of sales.
3. High Impact Test Ideas
Consider adding auto checkboxes to set the default address and increasing the convenience of the users.
Make sure that you place an offer in such a way that it does not distract the users from their purchase. You can experiment and record the statistics in different cases to check what works the best.
Do check whether the discounts you offer do not affect your revenue in a negative manner. The increase in the purchase of products at discounted prices has to be beneficial for your store.
#2. Implementing Funnel Optimization Techniques
Incorporating filters and sorting option is an important feature, provided, it is not overexploited. As long as these strategies help users in easy navigation, they are fruitful. But when they tend to puzzle the user, it's time for a reality check.
Most of the users that shop online are on the go. If they notice that a store is redirecting them too many times or has quite a number of steps the users have to follow before making a purchase, they will refrain from using your store the next time.
They are more likely to leave the shopping cart abandoned if they encounter any hassle while making the payments. Thus, it is important that you give funnel optimization techniques a try before moving on to other measures.
High impact test ideas:
The placement of CTAs (Call to Action) such as "Add to cart" or "Continue to checkout" plays a significant role in generating sales. Experiment with the placement of primary CTAs and carefully examine what brings more revenue to your store. You can provide improved opportunities to buyers to click through by placing these options both above and below for an easy reach.
When the CTA text is descriptive, it results in an increased number of clicks. Therefore, instead of putting "Purchase" as the CTA, try putting "Buy Now."
When shoppers are scrolling through your site on their smartphones, it is more convenient when the size of the CTA buttons is large. Thus, make sure you keep this factor in mind and convey this to the developers of your team.
It is a common assumption that the e-commerce trust badges increase the level of trust. But before blindly believing it and taking any action, ponder carefully over the implications. Too much of trust badges leads to user skepticism and leads to drop-offs.
Use CTAs for conveying progress in the buying process. A CTA such as "Just one more step to go" assures the customer that all is going well and there are not many steps to follow right before the checkout.
A simplified interface without product offers, promotions, badges, or shipping information is appreciated by the buyers.
The field for coupon code might not work well for your store every time. Shoppers might open a new tab to search for coupons and if they don't find one, they might leave the purchase incomplete.
Value propositions such as "Easy Returns" should be kept in close proximity to the primary CTA. Highlight them in the prominent places as this would retain trust.
Any page that is not within the checkout funnel should not be made available for navigation before the buyer checks out. This reduces the chances of abandoned cart.
You should understand that the browsing part is mostly over when the user adds products to the cart. Make it obvious with the help of animation that pop up leading to basket and prompts the users to an easy checkout.
#3. Optimizing The Homepage
Your homepage is one of the most important real estate on your entire website. While it's true that many of your website visitors probably enter through landing pages or direct links to products or services, a huge number of them still come through the homepage. And, for many, this will be the first time they encounter your brand.
If a user is not impressed with your homepage, forget generating revenue, he won't even look at the products! The primary goal of the homepage should be to drive as many customers as possible to the category pages and the products.
1) Have an omnipresent search box
As your customers browse through your store, make sure that the search box is made visible to them. Even though they might reach the bottom, ensure that they don't have to scroll all the way up to the top of the page to look for the search box.
Magento Case study: Flightcases.dk improved sales conversion rate by 3x with improvised search
Flightcases, a Danish company manufacturing high-quality cases and packaging, implemented InstantSearch+ and saw session with search having a conversion rate of 3.2x higher than non-search sessions while their conversion rate has increased from 2.96% to 7.19%.
Here is what it looks like for users:
2) Implement Call to action info in top banners
The maximum attention of the customers is at the top left corner of a website. So, make sure you follow the well renowned F-pattern. As you can see on the Zappos homepage, there is always an attention-catching offer being displayed in the upper left corner. The entire theme of the Zappos homepage is blue where the offer in green stands out.
3) Instill FOMO (Fear of Missing Out) psychological strategy
Fear of missing out, or FoMO, is a very real emotion that has gripped the world. From the ability to keep up with live news and friends' social feeds to making purchases from wherever we are, the internet has both created that fear and given us ways to appease it. As annoying as the term may be by now, the fact is the phenomenon is here to stay—this in spite of blog after blog giving tips on how to beat the fear
Messages such as "Don't miss out on these exciting deals", or "It's now or never! Grab the latest styles before they are gone forever", or "Hurry! The clock is ticking" and displaying a digital clock indicating the offer period instigates a sense of fear in the minds of the customers and pushes them to act immediately.
Daily Deal extension for Magento 2 is a great solution to attract the new customers. With this extension, you can can motivate customers to purchase products on your store effectively as well as boost sales as quickly as possible.
This way, they are prompted to buy something if they get an offer that cannot be refused, along with the fear of losing a precious item of use. For the impulse shoppers out there, messages such as "Save 50% on brand new arrivals" work well.
#4. Email marketing
Even though it seems pretty common and cliched, email marketing, if carried out tactfully, can boost your sales to a level beyond imagination. A proper email strategy not only drives customers to your store but provides a personalized experience based on their needs and behavior.
Abandoned Cart Emails
Sometimes users forget items in a cart and as an online store owner, it is your job to remind them that they are leaving something behind. E-mails reminding the users of their abandoned carts can make up for a lot of lost sales and can boost the revenue of a store drastically. Here are 5 additional tips you might want to implement to reduce cart abandonment rates in your magento store
Up-Sell and Cross-Sell Emails
With a 6.84% click-to-conversion rate and a .55% conversion rate, such emails can increase the AOV of your store and lead to the sales of more products. These are sent to customers that have already made a purchase.
Out of Stock Notifications
When a customer is browsing through the products, it is likely that an item goes out of stock. In this case, you should give them an option for getting notified through email when the item is back in stock, leading to a quick purchase.
2 Customer Loyalty and Re-Engagement Emails
If you want to build a relationship with customers, re-engagement emails hold a prominent importance. This kind of reciprocal exchange increases your chance of gaining sales via customers who haven't purchased from your store in a while.
Choose the subject of the email carefully as it is the only factor that determines whether the users are going to open the mail or dismiss it without giving any thought.
#5. Optimization Of Social Share Options
One of the major factors that have the power over influencing the buying decision of a customer is recommendations. If a friend recommends an individual to buy a certain product, chances are, the person will end up making that purchase. If a product works out for a customer, he or she should have the option to easily share it with friends. Thus, optimizing social share options has to be an essential part of your strategy as it is a crucial factor in boosting your revenue.
Be watchful of when the customers interact the most with social share buttons. Check the placement and incorporate it in the next update if it gives positive results.
Analyse the referral codes and check the ones that are widely used. This will help you gain an insight on what prompts customers to click that share button!
Finding out the perfect timing for asking for a share or review from the customers is tricky. Make sure you experiment and find out what gives positive outcomes. For example, Flipkart.com asks the buyers to review a product after it has been delivered.
After all, the end goal is to raise the revenue and provide added value to customers at the same time.
#6. Initiating Loyalty Programs
Loyalty programs are some of the best ideas to increase sales and revenue for your store. It provides a competitive advantage to the store over other e-commerce stores out there as you offer customers an exciting incentive when they shop at your store.
Moreover, the customers who are collecting points on their purchase are far more likely to spend more on future purchases in order to avail those points.
The loyalty points reduce the cost of the overall order and are a win-win situation for both the customer and the store.
Magento 2 Reward Points Extension is a powerful loyalty program which helps convert your buyers into loyal customers effortlessly by building an automatic points earning and spending system. Through this, stores can boost sales, conversion rate and have their customers around now and again.
For example, shop A defines that every $10 spent customers will earn 1 point, with every 10 points you can own a small gift, or you can save the point to buy products again.
These reward token can be fostered as an alternative payment method to use them again in that store, or be exchanged under the form of vouchers, charity, bonus gift, etc.
Conclusion:
A tactful combination of adding value to your store and offering the customers with a personalized shopping experience is an essential constituent of running an e-commerce store.
If you truly desire to skyrocket your sales do try implementing some of the above-mentioned measures.
Have some ideas that worked for you ? Do share them with us and we would love to cover your idea in our upcoming posts!
Infigic Technologies is a custom Magento development service provider. If you're looking for help with Magento eCommerce development or want to hire Magento developers for ongoing projects. We are here to help you just get in touch with us.