6 Things You Must Consider Before Hiring an iOS App Developer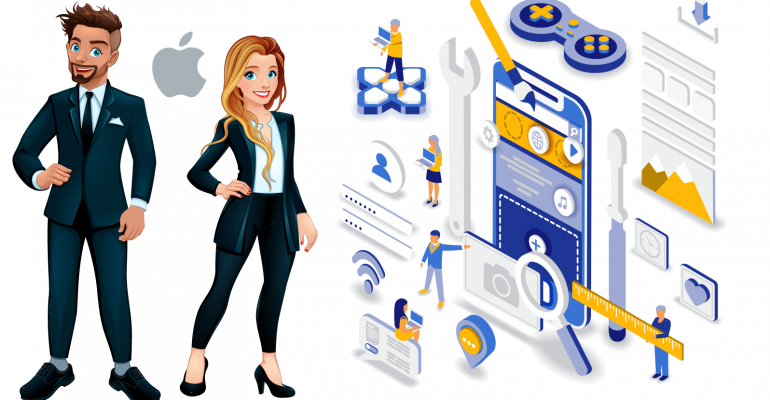 6 Things You Must Consider Before Hiring an iOS App Developer
What is the first thing that comes to your mind when you hear the word iOS? Apple, iPhone, iPad, iPod, Apple TV, etc. right. For the sake of introduction, iOS was formerly known as iPhone OS, a mobile operating system created as well as developed by Apple Inc. exclusively for its products. There is a separate league of fan following for iPhones and Apple hardware products. You would agree for every launch of a new generation Apple product; the entire world populace would be glued to their television sets or hooked onto through live stream to see what the conglomerate Apple Inc has to offer. People, digital experts, analysts talk about the Apple product to tell the consumers what new features Apple is offering you. But have you wondered what goes into developing/creating this iOS?
It is generally observed that if one has an idea for developing/creating an App, the preference is usually for an iOS App instead of an Android one. But making your App available for everyone on the App Store is not a walk in the park. There are several guidelines iOS App developers would have to adhere to if they were to develop an iOS App. Therefore, it is imperative to exercise caution and be meticulous while selecting such an App developer. One should follow a set of instructions before finalizing anyone for developing an iOS App.
Experience in programming knowledge:
Expertise in Programming and Coding is the necessary requirement, to make sure the technical personnel has a sound understanding of developing Apps, be it iOS or Android. Besides, he/she should also be dextrous in writing codes that device understands. It is apparent that, while finalizing an iOS App developer, he/she should have proficiency in iOS programming languages such as Objective-C and Swift. They should also be able to resolve problems quickly and easily.
A lone developer or team player:
You know what to expect from the developer in terms of familiarity with coding languages, but one also needs to know whether these developers are better of being a one-person army or are they team players who work with other developers intending to develop an iOS App. Logically speaking, having a single iOS developer is going to be much cheaper than a big team of developers. However, having a single developer is going to be a bigger hassle, as they have no accountability, do not commit, and you can't entirely rely on them. Having a team of developers not only instills responsibility in each and everyone, but they also ensure that the work is done within the stipulated time frame. It is, therefore, a prerequisite to have a team of dedicated resources to get the App developed and running..
Knowledge of User experience and testing:
Alone development does not ensure the success of the iOS App; one also has to put in efforts and a lot of thoughts to put up good user experience and the navigation for the user. It is natural that any App which is developed can be successful only if the end-user finds it appealing, easy to use, and is intrigued when using it. Therefore, it helps to have an iOS developer who also understands the principles of designing, process flow within the App, the utility of the App, and even the testing of the App. The best way to go about testing the App would be to run a beta test with a group of users.
Motivated, creative and quick learner:
The developer should exhibit traits of quick learning and the ability to grasp new out-of-the-box ideas. One has to evolve and not get too comfortable in his confines consistently. Going with an App for too long without any substantial updates not only slows your mind and creativity quotient, but the user also tends to get bored and begins to wonder whether he should uninstall the app. Hence, it would be appropriate to look for self-motivated, passionate professionals who have the itch to grow and come out with new ideas.
Hands-on experience with existing iOS Apps:
It helps to have an App developer who has an understanding of the currently run iOS Apps. In case he/she does not have any, it would be better to see if they can analyze and figure out things themselves by spending time on the current iOS Apps. This would also show their dedication and passion for the iOS platform and whether they are up-to-date with the current developments and trends.
Intellectual Property Rights and Security of the App:
Importantly, the developer(s) have to ensure that the iOS App developed is entirely secure, and there are no significant flaws in the system. It is equally essential to get its security audited before it is made live on the App Store for use. At the same time, it is also essential to make sure that all the rights to the data are sealed with the rightful owner and also declare that there is no other owner of the developed App. This is necessary since many developers in the market may take advantage of your developed App and use the uniqueness that has gone into it for developing an App for themselves.
If you're looking for an iOS app development service then get in touch with us, Our experienced iOS app developers can build your iOS app as per your requirements.