6 Ways to Improve eCommerce User Experience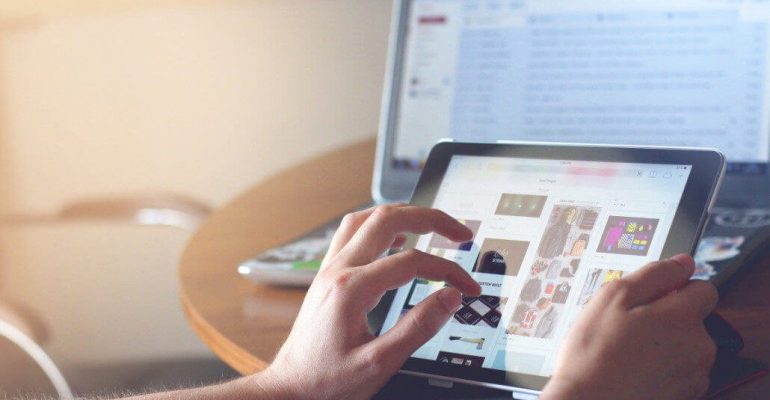 6 Ways to Improve eCommerce User Experience
Business has seen a new dimension post the boom in the e-commerce sector. As per sources, the e-commerce market is expected to grow to US$ 200 billion by 2026 from US$ 38.5 billion as of 2017. For an end user It is convenient, saves time and money and for business owners it has opened up an altogether new platform to market their business, expand in various countries so on and so forth. The growth is limitless!

Existing eCommerce companies are competing with one another using every possible strategy to stay afloat. And that's not surprising too! Since almost all eCommerce companies follow similar strategies, from sourcing to selling, the big riddle the companies are trying to solve is: how to remain sustainable and competitive through this platform?

The answer lies in one phrase: end user experience. One thing can be said with absolute certainty. Whether you're looking for Magento development service to build your site with the help of Magento, whether you've built it on Shopify yourself or whether you're using Laravel, at the end of the day, competition boils down to creating a better online shopping experience.

If you can provide the online consumer experience that is superior to what your competitors offer, you will excel and remain profitable, no matter what. A skilled eCommerce solution company can help you survive and thrive even when Amazon, Walmart or ebay appear to conquer the online world. Since the entire eCommerce industry is built around convenience, improving the customer experience will likely impact your business more than any other factor will.

Here's a list of creative ways in which you can improve eCommerce user experience that will not only improve loyalty but also boost sales.
Eye Catching Designs Catches Attention

Cool designs are only the starting point of a high-quality end-user experience. Remember, the key word is convenience. It all begins with the layout.

Keep minimal designs on the pages and keep changing them often to match the trends before your website starts looking old and boring

The categorization at Amazon is easy and intuitive.

The designs of Amazon.in (Left, India) and Amazon.com (Right, USA) are kept identical to provide a ease and consistency to customers. Your site, no matter how well-designed, can always benefit from things that reassure the customer it is trustworthy. For instance, you can use a badge that tells the customer what trusted anti-virus system your site employs or what universal security measures make all payments safe. Customers stay loyal to sites that are clearly trustworthy.

Read: 5 Simple Hacks to Boost Performance of Your Magento Store.



Seamless Browsing Experience

After designing the next important aspect to any website is the comfort in browsing the products and other pages. No user wants to experience sudden prompts or pop-ups to disrupt their purpose of visiting the site.

Paying attention to such tiny details is surely going to keep the user engaged on the site. Your website should not be loaded with excessive information thereby cluttering the page. The customer will be all lost and will abandon the website anytime.

Important tip: Keep it minimal. List the information in bullet points or images. Too much narration is out of the window now!



Showcase Your Products Strategically

Make use of your digital platform as much as possible to project your products appropriately like naming the categories and subcategories for correct understanding by the user. The idea is to have an easy self guided layout that leads the user to the checkout page.



Provide Support

That is Unobtrusive Support doesn't mean having to be present all the time; support means helping the customer solve a particular problem. At the stage when eCommerce is fast maturing as a business, customers often prefer self-help support. If there's something not ok with the product, customers are comfortable reading up stuff and fixing that small bug themselves.

That's not to say you can ask all your customer service executives to leave. It just means that you need to invest better resources in creating better assets for customer support. Write better product descriptions so customers know what exactly to look forward to. Create better videos that show how the product connects or operates. Come up with better knowledge base articles that your customers can easily understand and follow directions from. Instead of writing 'Male' and 'Female', Timex chose to write 'Shop Gifts for Him' and 'Shop Gifts for Her'. This keeps the customer emotionally invested in Product Classification / Description. Notice the word 'Gifts' is used in plural! Important tip: Your customer support team should be ready to step in when required. You can't leave everything to product descriptions and videos.

Don't forget: Use every single interaction with the customer to learn. Build a bank of experiences to train your team better and ultimately serve your customers faster and better in future.



Quicker Checkout Steps

The actual shopping is the stage when the customer has her wallet out to make the payment. The real challenge for an expert eCommerce website development agency is to ensure, right from the design stage, that each of these stages are smooth, almost imperceptible.

Make sure you offer the multiple payment options that are fast becoming popular. The reason is quite simple: your customers have been using these options so it's easy for them to go ahead and make the purchase and not spend time to decide which other option to use. Unfamiliar payment options is one of the most common causes of shopping cart abandonment. Amazon offers a wide number of payment options. Remind the customer you have a friendly return-policy (this is quite important for the products purchased online). Repeat the approximate date the product will reach the customer. Display the shipping option the customer has chosen.

Important tip: Choose your shipping partners wisely. Don't let a third-party goof up or delay deliveries and ruin your image. Many sites are making timely, hassle-free delivery their USP.



Post-purchase Experience

Counts a Lot This is where the actual task begins for a long term customer relationship.



Provide complete details of orders placed upon login on website
Notify by emails or SMS notifications on the status of the order
Loyalty programs for repeat customers
Referral programs for expanding through word of mouthIn short, being in constant touch with your customer and providing great customer support is the key to increased sales. Amazon is both quick and generous in rewarding returning customers.
Easy navigation, the right pricing (not necessarily the cheapest), proper packing and shipping options, secured payment gateways and great customer service all it takes to build an eCommerce website. Customer centric driven business model will help in value building for both customer and your business.
At Infigic Technologies we provide
eCommerce website development
and Magento eCommerce development to start your dream eCommerce store.
Get in touch
with us and find out how we can work together to help you make it big!