7 Design Mistakes to Avoid in Your Magento Store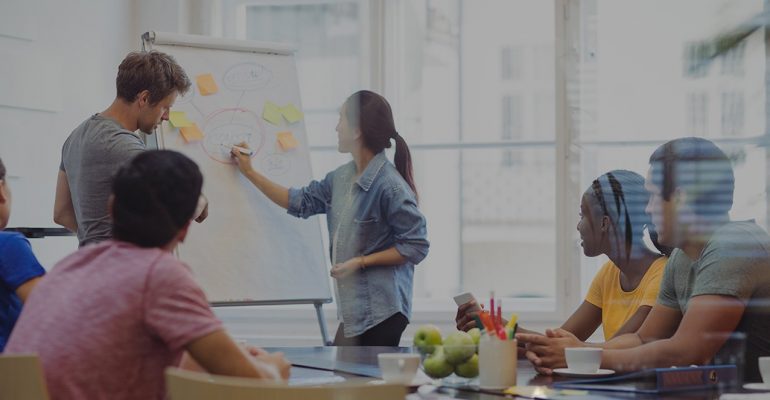 7 Design Mistakes to Avoid in Your Magento Store
When it comes to online shopping, variety is the factor that attracts the attention of the customers. Without a doubt, variety is the spice that can boost your store. Customers are more likely to purchase products from a store that is easy to use and has things put in the right place.
Your store is open 24 x 7 which definitely has an edge. However, a single mistake on your part can drive away your customers. After all, the competitors are merely a click away!
With the latest Magneto 2.x, the designs can even be better optimized as it gives a host of options such as impressive upgrade features, enhanced productivity scope, feasible mobile layouts, and improved admin panel and a better scalability. If you wish to check out more details about Magneto 2.x, here is a deeper insight into the Top Reasons to Choose Magento 2 for eCommerce Website Development in 2018.
All in all, the Magento 2 eCommerce is a fully loaded package to launch a perfect ecommerce store. Moreover, Magento has announced that there will be no support available for Magento 1.X from June 2020, So it is advisable to look for Magento 1 to Magento 2 migration but before doing the migration check out the Magento 2 system requirements.
On that note, let us dive into the details of what design mistakes you should avoid while designing or redesigning your Magento store.
#1. Lack Of Contact Information
In today's world, almost everything can be accomplished automatically. But even though we are in the mechanical era, a human interaction is always valued and appreciated.
You might have an AI chatbot to solve customer queries, but when it comes to binding the existing client base strongly and gaining new customers, it is essential to convey that a real human is at their constant beck and call in case an issue arises.
Easily accessible contact information enhances the credibility of the site and improves the trust level of customers. Your Magento 2 ecommerce design should have clear visibility of content information that is easily accessible for customers.
1800petmeds.com has put in the contact information right under the logo, making it visible on every page when the user is browsing store.
#2. Incomplete Product Description
The only way a large portion of the global population hesitate to shop online is the lack of feel and insufficient information about the product. When people shop in local stores they see the product from all angles then make their decision. When you provide the same experience on your online store, it will thrive tremendously. A way to turn this desire into reality is by the implementation of choosing the right magento design pattern.
If you don't provide crystal clear pictures and description of a product, the users are most likely to look up for specifications elsewhere and end up making their purchase from a competitor website.
#3. Insufficient Payment Options
There are many dormant online shopping stores out there who are unable to rise to their true potential only because of scarce payment options. With the rise of online banking, wallets, UPI, and other modes of payment, unwillingness to expand your store's payment options will cause you nothing but loss. Fortunately, there are magento design exceptions to make your task easier.
So, in order to optimize the number of customers you get and encourage them to shop at your store, make sure you provide plenty of payment options. The Magento 2 ecommerce web design provides provisions to add multiple payment options.
Read: 5 Transactional Mails You Need to Optimize Today for Your eCommerce Store
#4. Elaborate And Puzzling Checkout
A study by Magneto & Bronto states that 70% of the online shopping carts are abandoned. – So that's like 7 out of 10 customers who visit your customers don't check out !
With magento 2 product page layout design, Checkouts have been simplified. So, do ensure that as soon as the customer has added items in his or her cart, your checkout process should be easy and simplified as a child's play. Nothing ruins a store than elaborate and puzzling checkout processes. If the users are irritated even a bit during their checkout, they are more likely to opt out of buying from your store altogether.
Moreover, they will spread this negative feature about your store to others and diminish the chances for you to get new customers. The best way is to enable a simple form for filling in the shipping and billing information by making the pages as compact and concise as possible. This can easily be carried out with the help of magento ecommerce design.
Veggietales.com simplified the checkout process by removing all of the distractions in the header and footer
Read: 5 Tips to Reduce Cart Abandonment Rates on Your Magento Store
#5. Slow Loading Speed
Plenty of studies have shown that the most important factor in keeping users hooked up to your website is the loading time and speed. Even a delay of a single second can cost you numerous customers and an enormous amount of sales. When visitors drop off and recognize that your store runs slow, chances are, they will never return again. For a speedy Magento 2 store Selecting the right hosting for your Magento 2 is mandatory.
A potential customer leaving your store even before it completely loads can greatly drop your conversion rates.
There are tools like https://tools.pingdom.com, https://gtmetrix.com/ to examine the issues of a slow loading website. Use them to your advantage and get the issue fixed before you lose your business.
Read: 5 Simple Hacks to Boost Performance of Your Magento Store
#6. Improper Categorization
Nothing puts off a user than not finding what they are looking for in a hassle-free manner.
When a site is not properly categorized, the difficulty of navigation is most likely to annoy the user to such an extent that he or she might not give your store a second chance. Include as many categories and subcategories as possible so that the need for manually searching for an item is eliminated.
Categories should also maintain forward scent — featured images should link directly to the product(s) shown, or to a product list with the item pinned to the top.
Frye's unclickable header image serves no purpose other than to push interactive content down the page (and frustrate customers that love the modeled shoes).
Apart from appropriate classification, the required filters and sorting options should also be incorporated. If you think there is a category with little or no products, then try to eliminate that category until you get sufficient stock for it. The magento custom design product page is the solution to all your categorization issues.
#7. Requiring a Sign Up Before Ordering
Asking the user to sign up at the time of check out can be annoying to the customer and one of the biggest mood killer. Think about it. What is more essential to you?
Making sales or obtaining the information of the buyers? Most of the users sign up even without asking. But there is no harm in keeping a guest ordering option for those who are always on the go and like to keep their shopping as quick as a wink.
Nike lays out the options clearly here, selling the benefits of the Nike+ account, but allowing guest checkout as well
So, instead of making it mandatory to sign up, provide an option to save the information at the end of the order, thus, indirectly prompting users to make an account for their own future convenience.
Read: 7 Ways to Improve Your eCommerce Web Design and Usability
Conclusion:
With the immense design advantages of Magento 2, it offers variety of extensions, enhanced performance, faster checkout and lot of flexibility in order to make your ecommerce store a success.
Bottom line, it is essential to gain your customers' attraction to earn more revenue from the store. But if your website design is too overwhelming, it is likely to decrease your client base to a great extent.
Apart from a plethora of products to choose from, your store should provide customers with the ease of navigability, reliability, and relevant content so that they can find exactly what they want without rummaging through a pile of clutter.
This makes it all the more crucial to avoid the above-mentioned mistakes as the competition in the market is fierce. Luckily, custom Magento theme design has got it all covered. Plus, this is one of those features that gives a strong reason to Migrate from magento 1 to magento 2.
By avoiding these design errors, not only can you prevent your ecommerce store from becoming a liability, you can make it an asset that generates immense revenue that can mark even further progress and development.
Need help for custom Magento development and design, Get in touch with us, We at Infigic Technologies provide Magento eCommerce development service covering all design elements. You can also hire Magento developers for your specific development needs.