Low Magento Conversion Rates? 9 Questions that Would Help You Propel Your Store Conversion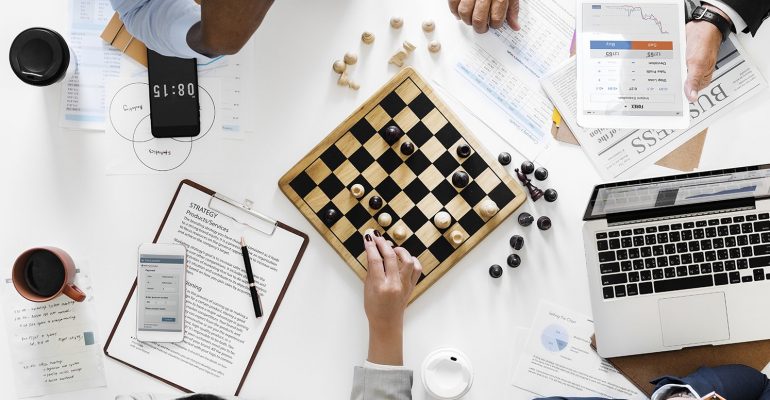 Low Magento Conversion Rates? 9 Questions that Would Help You Propel Your Store Conversion
When it comes to increasing conversions of an online store, big retailers have money and brand recognition. Smaller ecommerce sites have to focus on more down-to-earth tactics.
Here are 9 key questions that would put your store in the right direction :
1. Do you show high quality images and video on your product pages?
The biggest friction with online shopping is that you can't touch the product or put it on. Hence, the best way to reduce friction is to show a detailed image or video of the product so the customers know what they will get.
Using high quality images on product pages will definitely help increase the conversion rates.
2. Are you providing free shipping?
Today's online shoppers are used to shop online from brands like Amazon and they expect the same standards from you. If your store does not offer free shipping, customers are going to look elsewhere, period.
In today's market, free shipping is an absolute must!
Think you can't offer free shipping? Keep in mind that this is often a psychological game.
Increase your product prices to cover shipping cost if that's what needs to be done.
3. Do you offer limited time coupon codes ?
Coupon codes are one of the best ways to increase conversions. You can create coupon codes that customers can use at the checkout page for a limited time and can give a specific percentage or amount off the purchase
Keeping a timer on the coupon code will create more urgency and this will make shoppers more likely to complete the purchase without getting distracted.
4. Is your pricing competitive?
Pricing is one of the main factors while shopping also that impacts the conversion rates especially if you are selling a branded product which other stores are offering. You have to ensure that your prices are low or are in comparison to the average price that other stores offer.
However, branding, marketing, and design also influences the price and amount the customers are ready to pay.
Your store has to ensure that you are targeting the right audience, with the right communication and right branding. Once this is in place – the revenue would fall in place
5. Do you tweak and test your eCommerce checkout process?
A/B testing or Split testing is very important for any eCommerce store. You have to ensure that your checkout process is not long, complicated and cluttered which might lose you, customers.
Make sure that everything on your checkout form is completely understood, such as CVV and input formats.
In fact, if you can, I would have the fields limit only what can be typed into certain fields to make it easier for users.So, when a user types a credit card number, format it for them as they go along to make it easier to read and harder to mess up.
In a date field, don't let the user type, but have a date picker or dropdown.The user is already reluctant to enter their personal credit/debit card info already.
Don't give them any reason to feel uncomfortable or make it hard for them to check out.Digital wallets help tremendously with this.Digital wallets are payment processors like PayPal Express, Amazon Pay, Apple Pay, and others.
These systems allow users to sign in with their account information and then pre-populates everything for them.
6. Are you using cart abandonment extension?
Cart abandonment happens when customer lands on your site, puts a product in the cart and leaves. Abandoned cart extensions can help you to increase your store conversion rates.
This extension works with users that have added items to their shopping cart, entered their email and details and then left your store.
Here's an example of the first email from a Magento customer after an abandoned cart.
Their extension allows you to create follow-up emails that will send the user an email with their cart contents as well as allow you to give them a coupon code to get a discount as an incentive to complete their order.
Decreasing abandonment rate should be a high priority for online store owners since this cohort of users has demonstrated interest — and abandonment is often between 60 and 80%.
The success of this extension is different for every store, but there is no doubt that it helps pretty much 100% of ecommerce stores that use it.
Some stores see as much as a 30% increase in their website conversion rates. Acting on cart abandonment by itself can take you from low to average conversion rate.
7. Do you offer live customer chat?
Live Chat is a great way to increase conversions but more important is to use the right live chat software.
If you are busy with your business and are always away probably it is not advisable to implement the live chat in your website. Instead, it would be advisable to not implement at all if you can't be there when your customers want to chat.
Live chat builds a real connection with a human and builds trust before purchase.
Here are a few options of Live Chat software which you can implement in your website –
LiveChat.
Facebook Live Chat.
SnapEngage.
Zopim.
Olark
Drift
8. Is your eCommerce store safe?
This is subtle, but a really big deal. You need to build a certain level of trust in a short amount of time for customers to be willing to enter their credit card information on your website.
Split tests have shown that trust signals can significantly increase conversion so don't miss out.
Finding ways to enhance your on-site trust and credibility should be the basis for many of your conversion rate optimization activities.
Customers want to know that they are dealing with a legitimate store that has industry-standard security measures in place.
This ensures that their credit card information will be protected. Here are a few things that help:
Install SSL
Show small images of credit cards, PayPal and other payment options as a visual signal that you use customer-trust payment options.
Display some sort of McAfee, GeoTrust or other security badges, and make sure that you actually have an active account with them. Don't just add an image if you aren't truly secure.
9. Are your visitors able to find products easily?
Structure your product categories in a logical manner, but make sure you use as few levels as possible to allow a user to reach a product as fast as possible.
Oftentimes, it is also necessary to allow customers to Shop by Color or other various fields.
Setup a rotating banner to showcase top products.
Here is an example from Cox & Cox.
Also, implement a website search to allow customers to find products easily.
The faster a visitor can find a product, the more likely they are to buy from you.
Now that you know about our 9 SECRET questions which are probably KILLING YOUR CONVERSION RATES – Imagine how much money are your competitors snatching away for no reason!
Did you know that we've boosted conversion rates up to 128% for a Magento store?
Let's connect on Skype @infigic for a FREE consultation and see how we can improve your Magento store.
About Infigic :
Infigic provides custom Magento development service. With our team of certified and experienced Magento developers. We have successfully launched and migrated 100+ Magento 2 websites. If you are still using old versions of Magento, it's time for Magento 1 to Magento 2 migration but before migrating to Magento 2 check the Magento 2 system requirements.
If you are looking for the best Magento eCommerce development company for your new project or want to hire Magento developer for an existing project, Get in touch with us today!
You can send us an email on [email protected] or call +1(415) 508-6612