Top 7 Best Grocery website in The US
Top 7 Best Grocery website in The US
There are many grocery apps and websites being launched regularly that offer business owners the ability to service their regular customers despite the market being flooded with Grocery websites and apps. 
It was the Covid situation where many local retailers had to launch apps at the last minute to keep their business running.
Top 7 Best Grocery website in US
1. Freshdirect.com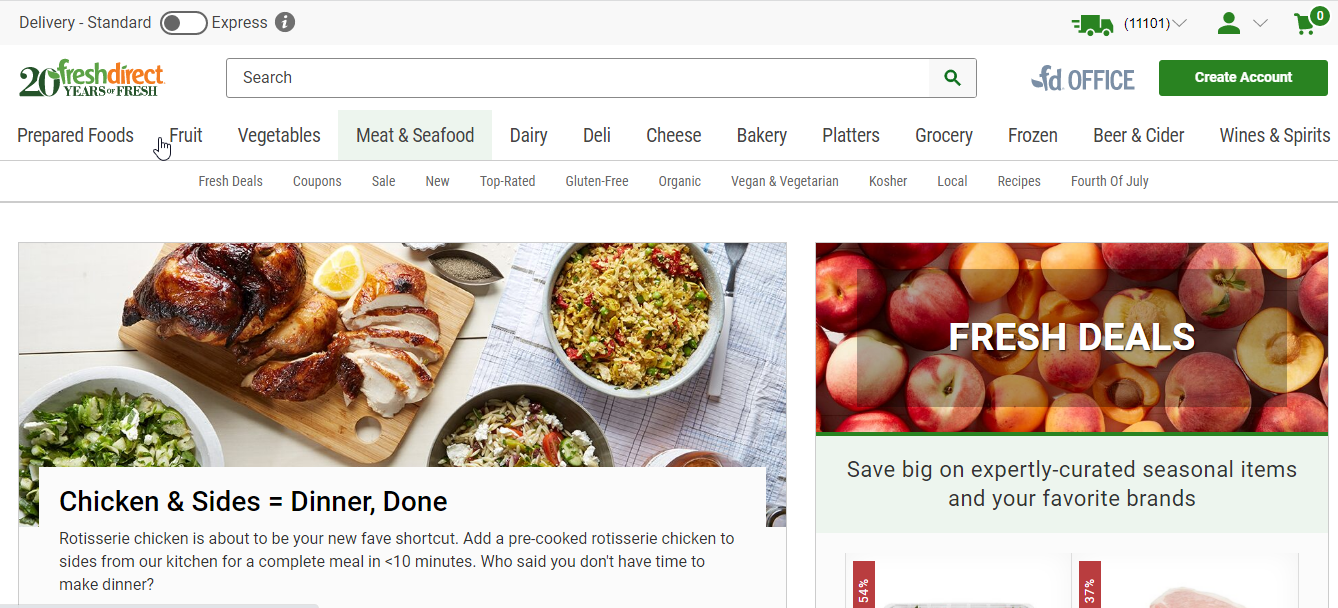 With a wide range of products and more variety, Freshdirect can be a great choice when it comes to grocery shopping.
The site's design is vibrant and attractive, and it has some unique features, such as a delivery pass that does not require a delivery fee.
The purchaser can view the available delivery times and addresses.
2. Instacart.com
No words to say- Instacart is the most used app when it comes to grocery delivery and pick-up.
They have a huge user base and have introduced features which can help many people earn money by joining their Full- service shopper program.
Since they are massively spread out in the US, they deliver to the maximum of the locations.
They give the first delivery for free and the user can pick a convenient time for the delivery.
The best part of Instacart we can say as a web development company is that they have not kept their website layout as it is since the day they launched. 
It is very important to maintain your brand identity but also important is the interface of the website/app which should match the user expectation.
3. Thrivemarket.com
Thrivemarket is a vibrant, sleek website which provides users with some very interesting features like a gift card and $80 in free groceries. 
Users can also buy membership for free full sized gifts. They also include a sitemap feature for exact location indication of the store.
The website has interesting features to check for.
4. Kroger.com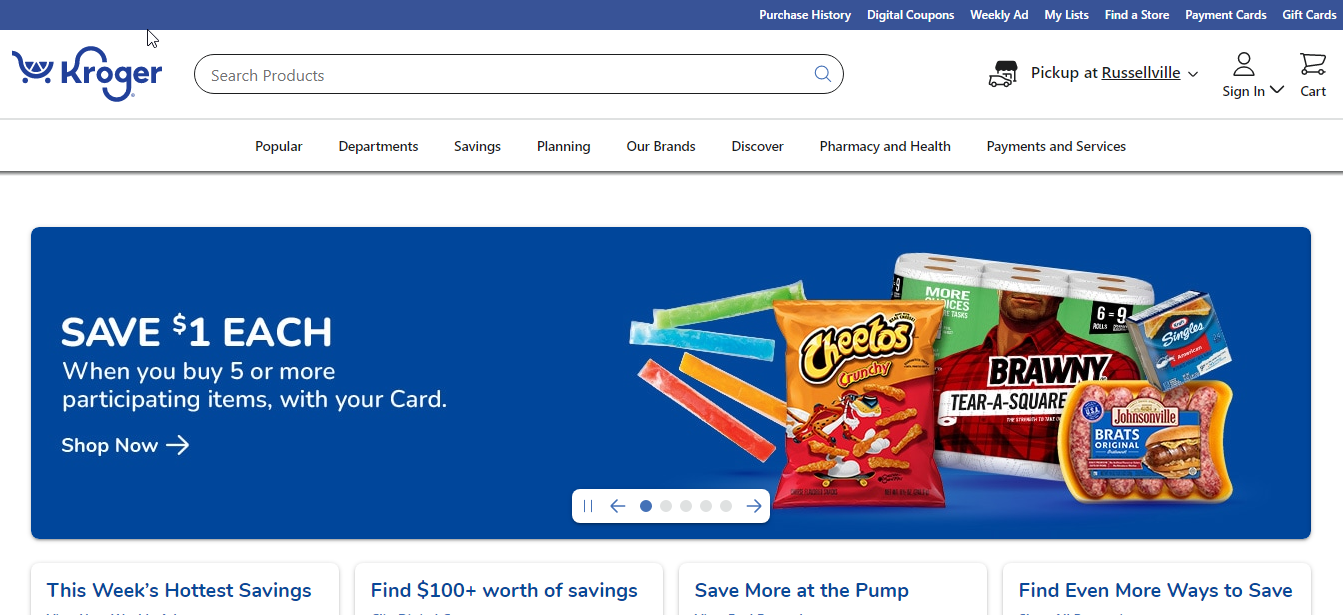 Kroger offers an easy interface for searching, selecting, and adding items to a shopping cart. 
Delivery and pickup options are available as well.
There are a variety of features on this website, such as offers, digital coupons, ship savings, community rewards when you purchase products along with gift cards.
5. Peapod.com
Those who swear by brands will surely enjoy this website. 
With Peapod, you can choose your favorite brand for grocery shopping, which is a unique feature. Along with this, users can choose from in-store pickup, delivery or in-store shopping.
This site is easy to navigate and takes less time to load, which can make it a buyer's favorite.
6. Safeway.com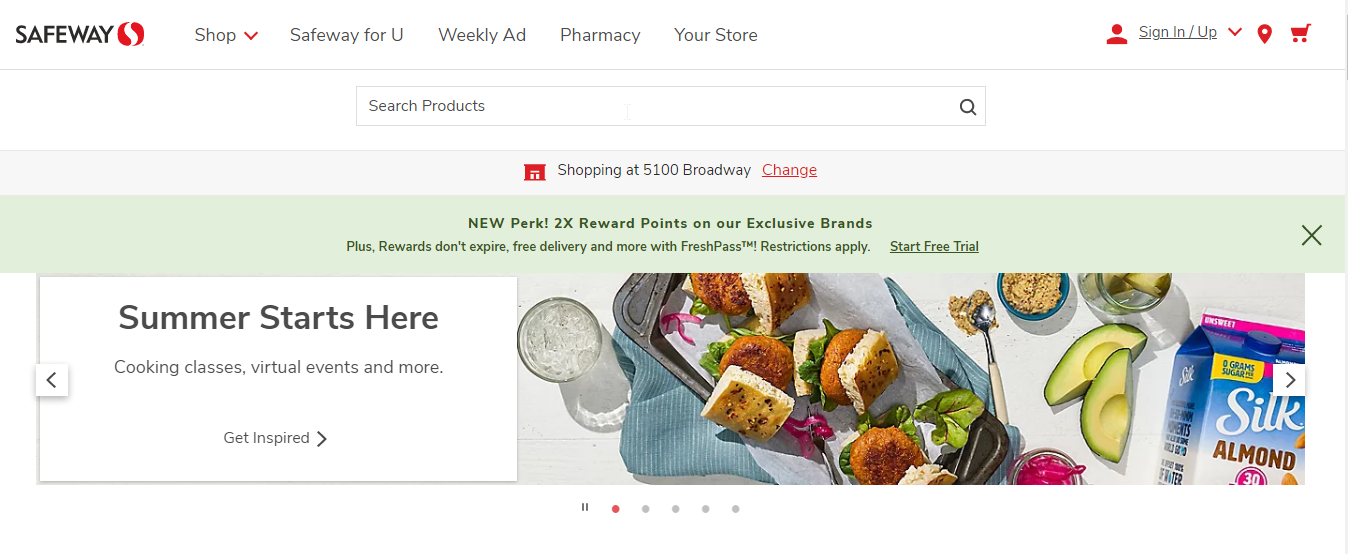 Safeway has a simple design and an easy-to-use interface
Where users can shop based upon the categories. The use of colors on the website layout is very interestingly done.
The color combinations and font style matters a lot for users to have a good UI/UX experience.
Regular revamping of the layouts will give the website a fresh look.
It offers a variety of deals and offers, along with a detailed description of the services.
7. Heb.com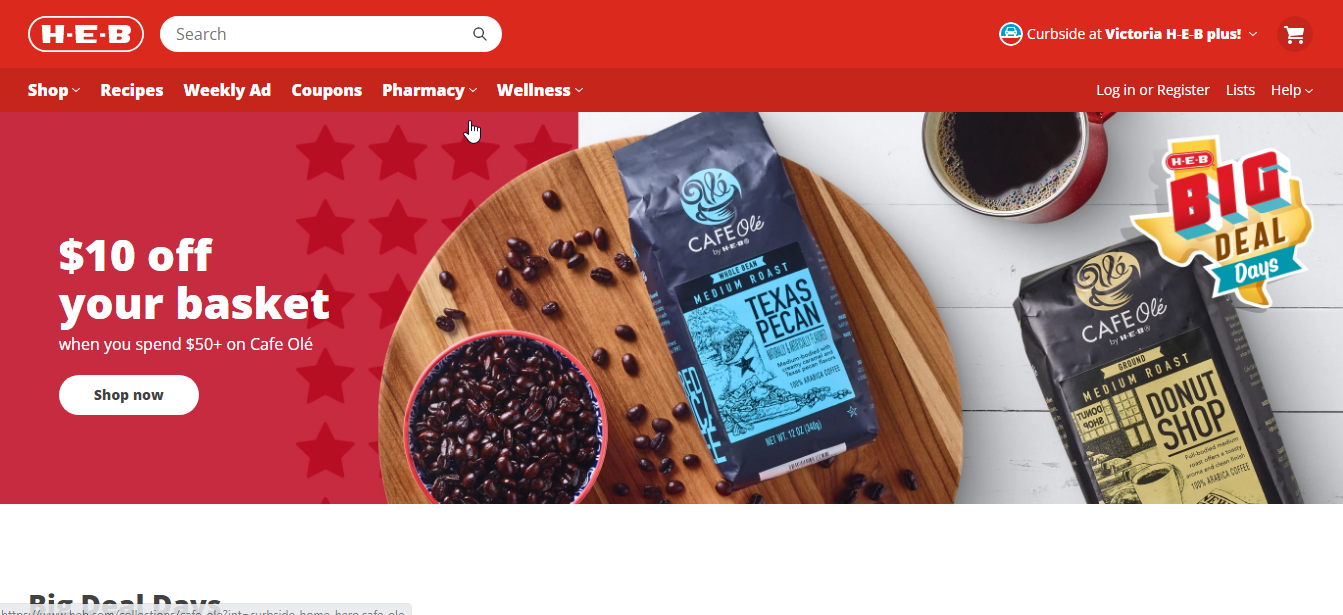 Heb has a very attractive and appealing design with the use of dual tone of colors and clean and clear images.
An easy to add to cart, search and buy option and a variety of products to choose from.
They have an email subscription feature and a unique HEB plus feature where users can select any date and time along with the selection of stores.They also include recipes, weekly ad, coupons.
The website's About Us page is also very elaborately done to showcase all the activities done by Heb for various communities in education, disaster relief, military operation, hunger relief etc.
We are sure the websites were interesting to you, and you are ready to launch your own website with features that correspond to your business requirements.
For more information about how we can help you to develop your website as a MVP, contact us at [email protected]