Best Insurance Aggregator and Comparison Websites in India in 2022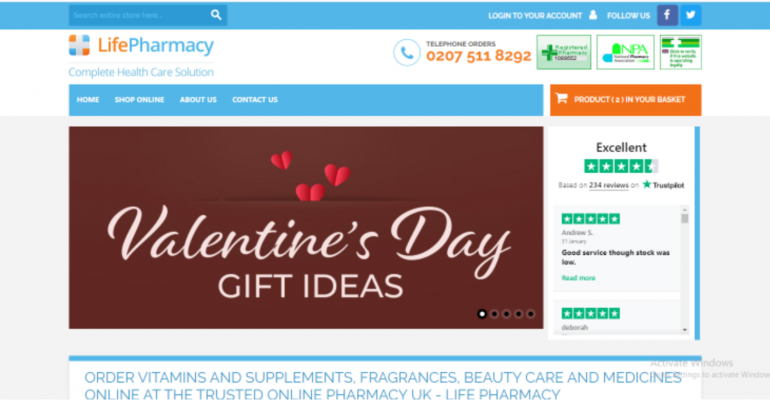 Best Insurance Aggregator and Comparison Websites in India in 2022
Over the years, there is an increase in the number of people buying different insurances for different purposes. In general, every person buys insurance once in a lifetime, whether its a car, health, or any other type of insurance.
Are you an entrepreneur or a business owner who wants to join the insurance industry? Are you looking forward to establishing an insurance portal or an insurance website? 
If the answer to these questions is yes, then this is the best time to join the insurance industry.
You may have a question, why?
According to IBEF, the Insurance Industry in India is about to cross $280 billion by 2020, due to enhancing awareness, unique products, and distribution channels.
The above figure indicates that the insurance industry is going to boom soon.
Before making an insurance website, you should be familiar with what's currently running in the insurance industry online and what people are expecting.
As a leading website and mobile app development company, we are familiar with all the things required to develop an insurance website; therefore, in this blog, we will provide you with the list of best insurance comparison sites in India in 2022.
So, let's get started:
Best Insurance Aggregator and Comparison Websites India
1. InsuranceDekho
InsuranceDekho is one of the most popular insurance comparison sites in India. It was initiated back in 2016 and provides a car, bike, and health insurance.
As soon as you open the site, you will see a big image that displays "save up to 75% with the best insurance plans offered by insurance." 
By entering some basic details, the site provides you quotes from the leading insurance providers. Besides this, it has a very friendly user-interface along with attractive images and all the sections are divided equally. This includes Benefits, How it Works, FAQs, and more.
InsuranceDekho guarantees to provide you insurance within 5 minutes.
2. Coverfox
Coverfox is yet another popular online insurance provider, which was started in 2013. The company provides a vast number of insurances, such as term life, health, investment, car, bike, taxi, and travel.
It has collaborated with 40+ partners and it is trusted by 50 lakh+ Indians. 
As soon as you open Coverfox, you will see a box that requests you to enter the necessary details in the box; the Coverfox offers the best insurance policies that are suitable for you.
Coverfox consists of a straightforward and smooth user-interface. Also, the site claims to explain all the Insurance policies in plain English language. Lastly, it has a 72% customer retention rate, which is way better than other insurance providers in the industry.
3. PolicyBazaar
PolicyBazaar is a one-stop destination for all of your insurance needs. It is one of the best insurance comparison websites in India. It is an ISO 27001:2013 certified company and trusted by more than 11 million consumers in India.
PolicyBazaar has partnered with 50+ insurers and offers 4000+ plans in different insurance types such as health, car, bike, family, term life, etc.
When you visit PolicyBazaar, you can first view different types of insurance you can purchase online and then read the advantages of buying insurance from PolicyBazaar. It also allows you to track your insurance anywhere and anytime.
4. GIBL
GIBL is a highly-dynamic, unique, and award-winning insurance platform for all people to buy insurance online. Throughout 8-years, their main motto is to provide insurance to people at a reasonable rate.
GIBL has collaborated with leading 56-insurance companies in the country and has more than 10 lakh registered users across India. It offers different types of insurance policies, all in one place. This includes Health, Life, Motor, Personal Insurance, Home, Gadget, Travel, etc.
GIBL's website claims to compare 35+ insurance plans and provide you great insurance plans with the lowest policy premium in just 2 minutes.
5. PolicyX
PolicyX is one of the best insurance comparison sites in India. It claims itself to be India's leading insurance portal. 
PolicyX is an IRDA approved Insurance site which has tied up with 24+ Insurance companies across India and provides 100+ plans. 
When you visit its website, you will see that they provide motor, health, life, and other types of insurance. Until now, it has 1 lakh+ satisfied customers and has provided 2 million+ quotes. 
It offers the customized insurance plans that suit your needs and updates you about any change it plans via email. Moreover, it presents you with the latest infographics, charts, and videos so that you can make the right decision.
6. ComparePolicy
ComparePolicy is a well-known Insurance Web Aggregator that entered the Insurance Industry in 2015. As of now, ComparePolicy has collaborated with 30+ Insurers and offers more than 100+ Insurance products.
It offers various types of insurances, such as Term, Health, Cancer, Child, Retirement, Car, Bike, etc. As soon as you visit ComparePolicy, you will observe a text box, here, you have to enter some details, and then they will provide you policies that suit your needs within 2 minutes.
Whether you are unable to select a proper insurance policy or want details about insurance, you can request a callback. The site has a very smooth user-interface and all the sections are spread equally.
Conclusion
We hope that you liked our list of best insurance comparison sites in India. Here, the selection of any insurance should be made considering your current as well as future requirements.
Lastly, if you want to build a feature-rich, scalable, reliable, and secure Insurance Aggregator and Comparison website, you can reach out to an insurance website development company like Infigic. We have highly-talented professionals who will brainstorm on your idea in detail and then deliver the best solution.