21 Best Winery Websites Designs in 2023
21 Best Winery Websites Designs in 2023
As 2023 unfolds, the wine scene in Canada is more vibrant than ever, and the digital realm has become an essential hub for all things vino-related. Whether you're an experienced sommelier or just dipping your toes into the world of wine, you're in for a treat.
Read our blog. We have brought the top wine websites that are elevating Canada's wine culture to new heights in 2023.
Here we will provide a list of 22 Best Wine Websites In 2023 for your inspiration: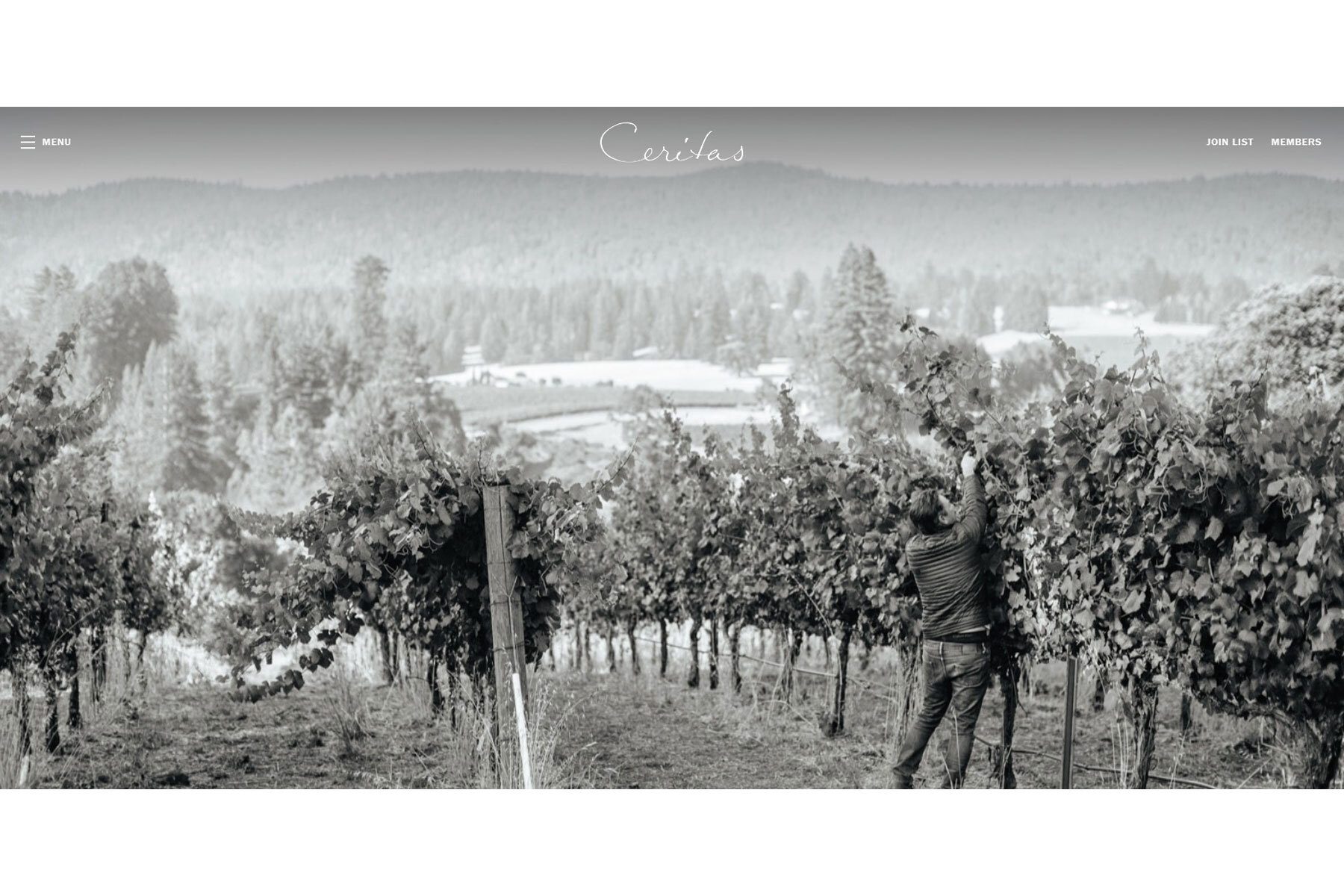 Ceritas Wines is a boutique winery that has been making waves in the wine world for its exquisite craftsmanship and commitment to producing world-class wines. Although Ceritas is based in California's Sonoma County, its appeal extends far beyond U.S. borders, making it a fantastic choice for wine enthusiasts in Canada.
Canada's climate is ideal for growing cool climate grape varieties, such as Chardonnay and Pinot Noir, which happen to be specialties of Ceritas. Canadian wine enthusiasts will find that Ceritas' wines harmonize perfectly with the country's cooler climate and cuisine.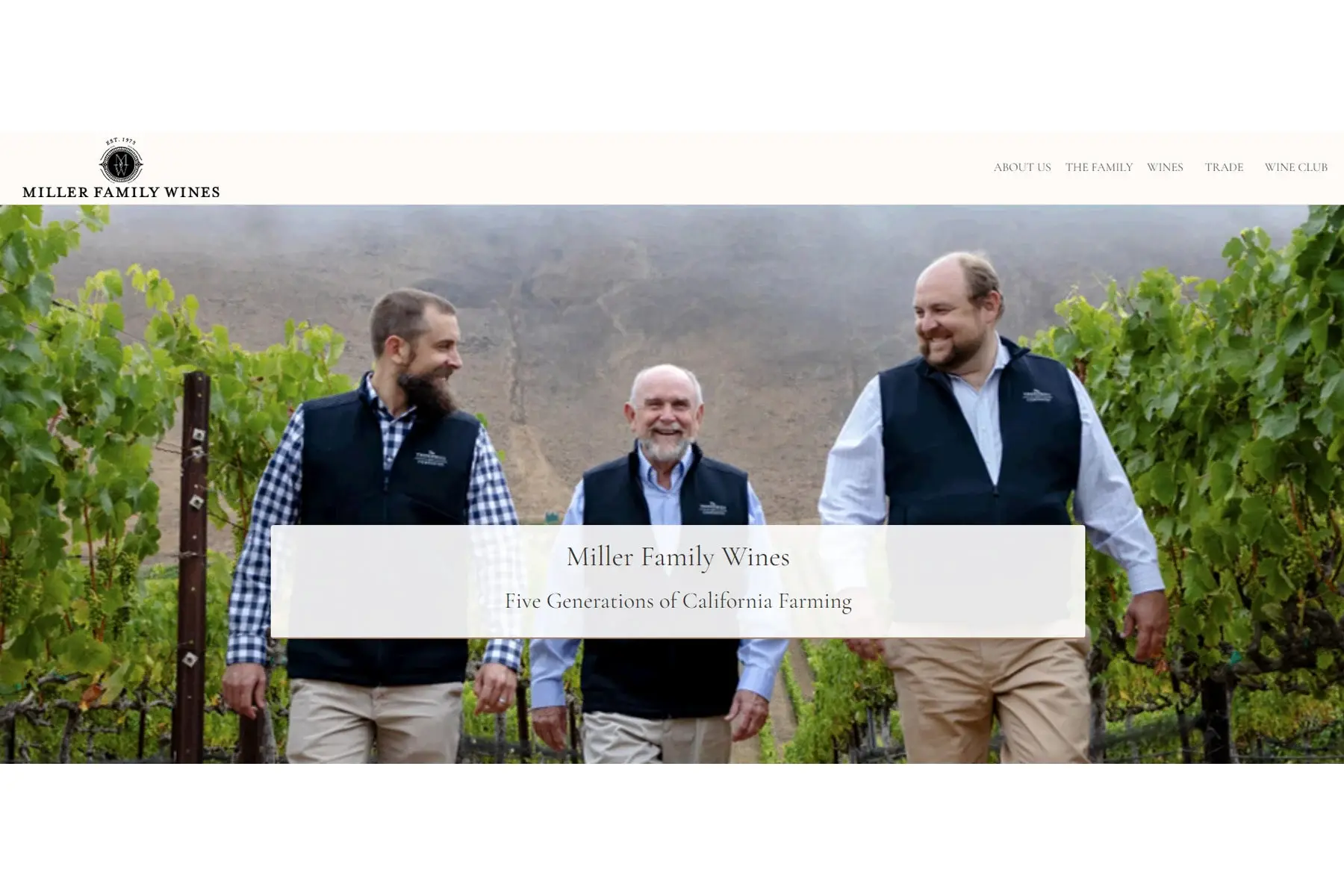 Miller Family Wines stands as a shining beacon. This esteemed winery, nestled in the heart of California's picturesque wine country, offers a range of exquisite wines that have been crafted with passion and dedication for generations.
Miller Family Wines offers convenient delivery options to ensure that wine enthusiasts can enjoy their exceptional wines regardless of their location. While delivery costs may vary depending on the destination and quantity of wine ordered, the winery strives to provide competitive rates and excellent service.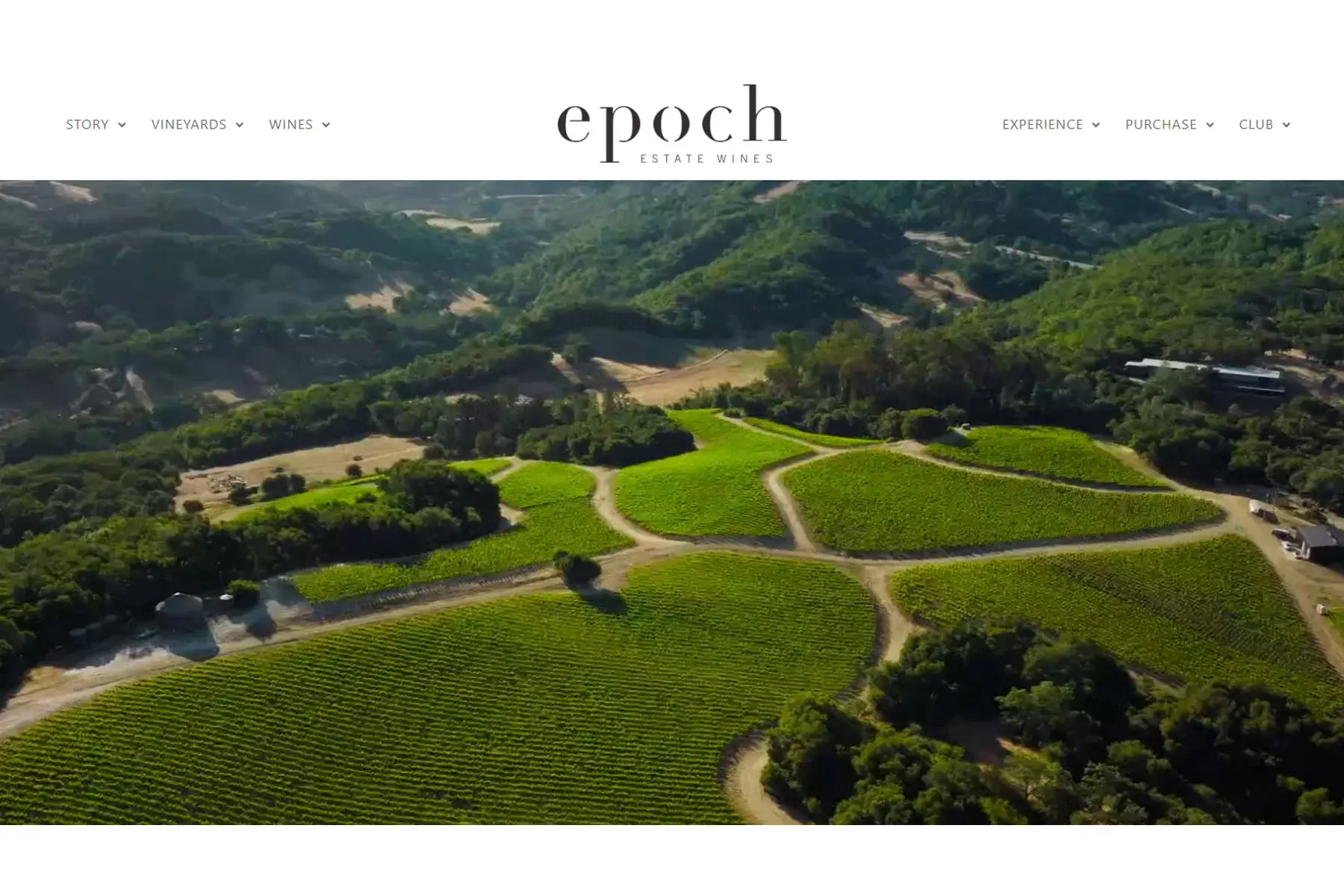 Epoch Wines, a boutique winery nestled in the heart of Paso Robles, California, has been making waves in the world of fine wine. Their commitment to producing exceptional wines that reflect the unique terroir of the region has earned them a dedicated following among wine enthusiasts.
Epoch Wines understands the importance of convenience and accessibility for their customers. To ensure that wine enthusiasts from near and far can enjoy their exceptional creations, they offer a variety of delivery options, such as local pickup, online orders and shipping.
Nestled in the heart of California's renowned wine country, Aperture Cellars stands as a beacon of artistry and passion in the world of winemaking. This boutique winery has earned a reputation for producing some of the finest wines in the region, captivating the palates of wine enthusiasts around the globe.
Aperture Cellars understands the importance of convenience for its customers. They offer a seamless and hassle-free delivery service to ensure your favorite wines arrive at your doorstep promptly. Delivery charges may vary depending on your location and the size of your order. Still, the team at Aperture Cellars is committed to providing cost-effective options for their valued customers.
The eCommerce wine store features more than 8000+ wines, 3000+ spirits and 2500+ beers. The wine website features top-selling products, customer's favorites, popular products at your store, etc. They possess a straightforward and intuitive user interface.
They provide free shipping along with same-day delivery on all orders of $99 and above.
6. Bounty Hunter Wine
This e-commerce wine website consists of a sleek and straightforward user-interface. The company sells wine on one core principle, which is "If it's not great, we don't sell it."
Here, you can find wine in four different categories: features, country, varietals, and lifestyle. If you join any of their exclusive wine or spirits clubs, then you will receive some famous & hand-picked wines and spirits at your home for the entire year.
Sokolin is a top winery website not only to purchase some popular and highest-rated wines but also to sell your wine. The site follows a unique rating system where wine ratings are given by some of the best names in the wine industry.
A Flâneur is a passionate wanderer and expert in a particular domain. Flâneur has represented itself as one of the most peculiar brands in the wine industry.
On the site, you will be able to see curated lists of wine along with the rating from the industry's experts. They also provide a membership plan, where you will get priority access to some of the best wines.
9. Half Bottles
Half bottles is one of the best wine websites to purchase the best quality half-bottle wines and champagnes.
Majestic is the biggest online wine retailer in the United Kingdom. They have expertise in selling fantastic wine. This wine e-commerce website allows users to explore thousands of wines that people will not be able to find in an offline supermarket. Moreover, they sell wines at a reasonable price, so that more & more people can enjoy them.
Winebuyers.com is a top wine website that works on one objective, which is to provide the best wine for the 21st century. They follow a fabulous business model that allows users an opportunity to buy wine at the same price as suppliers purchase from producers. Their wine website features more than 50,000 varieties of wines and spirits available from 40+ countries.
Dan Murphy works on one simple yet effective principle which is to provide the most extensive range of wines at the lowest price possible. It sells more than 7500 brands of spirits, wine, vodka, whiskey, beer, etc.
They allow you to search thousands of products based on their name, type, and region. Also, they enable you to view offers based on the category. Also, they allow you to enter postcodes and suburbs and check pricing and availability.
This wine website provides reviews of every product so that customers can buy it with confidence.
Brown Brothers is one of the ancient and most popular wineries in Australia. With the ever-changing industry, the building blocks of the company are still the same. Even now, they are running a family business by hand-crafting 60+ varieties of wines.
The most fantastic thing present on the brown brother's winery website is the online cellar door, which provides filters based on wine type, varietal, categories, range, price, and wine brands. Hence, they make it easy for anyone to purchase wine with ease.
Wine.com is a leading online wine retailer across the globe. The company sells more than 2 million bottles every year & stores over 17,000 bottles of wine. They ship wine all over the United States.
Their wine website provides an expert guidance feature, which allows users to chat with wine experts before purchasing the wine. They also consist of a StewardShip program through which users can get free shipping on all orders.
Naked Wines follows a unique and innovative business model. At naked wines, the original price of a wine is mainly 10% or less than the retail cost for imported wines and somewhat more in the case of domestic wines, due to its classic three-tier system.
Naked Wines operates this system by providing funds to the winemakers instantly via investments that are obtained from the Angels. Customers who purchase wine club membership by spending $40 per month are known as Angels. The incredible thing is that money contributed every month is accounted for as "wine credits" and later can be exchanged for wine at a very low price.
First Choice Liquor sells thousands of varieties of beers, wines, and spirits online. The company is famous because of its competitive price and its unmatched return policy.
This is one of the best wine websites that provides detailed information about every product expiry date, glass to use, etc.
They allow you to order wine online and pick it up from your desired store after 60 minutes. They charge $6.95 for metro delivery and free shipping for all orders above $150. Also, you can find the local first choice liquor store by entering your postcode.
WineBid is a unique e-commerce wine company. Their wine website allows you to purchase the best wine by taking part in the auction. Apart from this, you can also buy some selected wines instantly.
Moreover, they provide a WineBid cellar to all the customers. In this website, customers can perform different things such as note their collection's value & proposition, keep track of their bottles & custom tags, add tasting notes & scores, and request a wine appraisal to streamline selling.
Artisans of Barossa is mainly a collaboration of 7 different wineries, which include Hobbs of Barossa Ranges, Purple Hands Wines, Schwarz Wine Company, John Duval Wines, Sons of Eden, Lienert Vineyards and Spinifex Wines.
This winery website allows you to purchase some of the best wines which you will not find anywhere else. The website features Artisans of Barossa exclusives from where you can buy exclusive wines from the company.
If you want to purchase wines that have minimum intervention from the winemakers, then Amanti Vino is good to go. Their wine website site allows you to explore wines based on different filters such as type, country, region, subregion, and varietal. They focus more on boutique and artisanal wines.
The Wine Collective is one of the top winery websites formed by a successful collaboration between The Wine Society and Cracka Wines, who have over 70 years of experience in the Wine Industry.
TheWineCollective is another popular e-commerce wine company website. They allow you to shop for wine based on the winery, wine varietal, wine region, etc. The site features some of the best wines in "Deal of the Week."
The company imports wines from various countries such as France, Italy, New Zealand, etc. They allow you to search for the best wine by applying different filters such as price, variety, country, state, region, critic score, etc. Wine e-commerce platform of artisans of barossa.
Bottlerocket's wine e-commerce platform consists of a highly intuitive and easy-to-use interface. It is one of the best places to purchase wine and spirits.
One fantastic feature of their wine website is SearchRocket, which allows you to choose different attributes about wine and then shows the best wine as per those attributes.
Conclusion
If you find yourself in need of a comprehensive solution for creating an online wine e-commerce platform and developing a top-notch alcohol delivery app, don't hesitate to get in touch with us. Visit our website or fill out our contact form. Our team boasts a wealth of talent among our developers, and we're committed to delivering the ultimate online solution tailored to your wine e-commerce business. Let's uncover the potential of your wine venture together!