20 Best Wine Websites Designs in 2022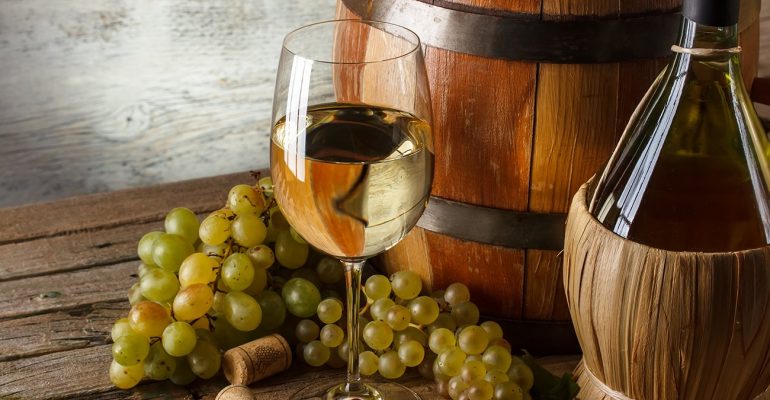 20 Best Wine Websites Designs in 2022
Over the years, eCommerce trends and businesses are growing at a tremendous rate. Due to this, entrepreneurs and new SMEs are always looking forward to entering the eCommerce industry. They are always searching for an idea that not only helps to enhance their business but also adds value to the life of users.

Lately, eCommerce business models such as online food ordering, grocery stores, etc. are getting a lot of traction. Hence, one who has decided to invest in an eCommerce business wants to identify a unique idea or an investment area.

One such unique concept that has enormous potential and tremendous growth is the online wine business. In the last few years, online wine sales are giving fierce competition to offline companies.


Here are some popular statistics:
According to IWSR's study, in the UK & China, above 50% of people purchase wine online more than once a month.
D2C (Direct-to-customer) wine sales are anticipated to reach $5.2 billion in 2022 from $3.1 billion in 2017.
20% of Wineries selling via websites contribute about 90% of revenue obtained through the channel.
These statistics prove that people from different parts of the world have started ordering wine online. This indicates that popular wine companies around the world have shifted their business online.
Here we will provide a list of 20 Best Wine Websites Designs In 2022 for your inspiration.

1. First Choice Liquor
First Choice Liquor sells thousands of varieties of beers, wines, and spirits online. The company is famous because of its competitive price and its unmatched return policy.

This is one of the best wine websites that provides detailed information about every product expiry date, glass to use, etc.

They allow you to order wine online and pick it up from your desired store after 60 minutes. They charge $6.95 for metro delivery and free shipping for all orders above $150. Also, you can find the local first choice liquor store by entering your postcode.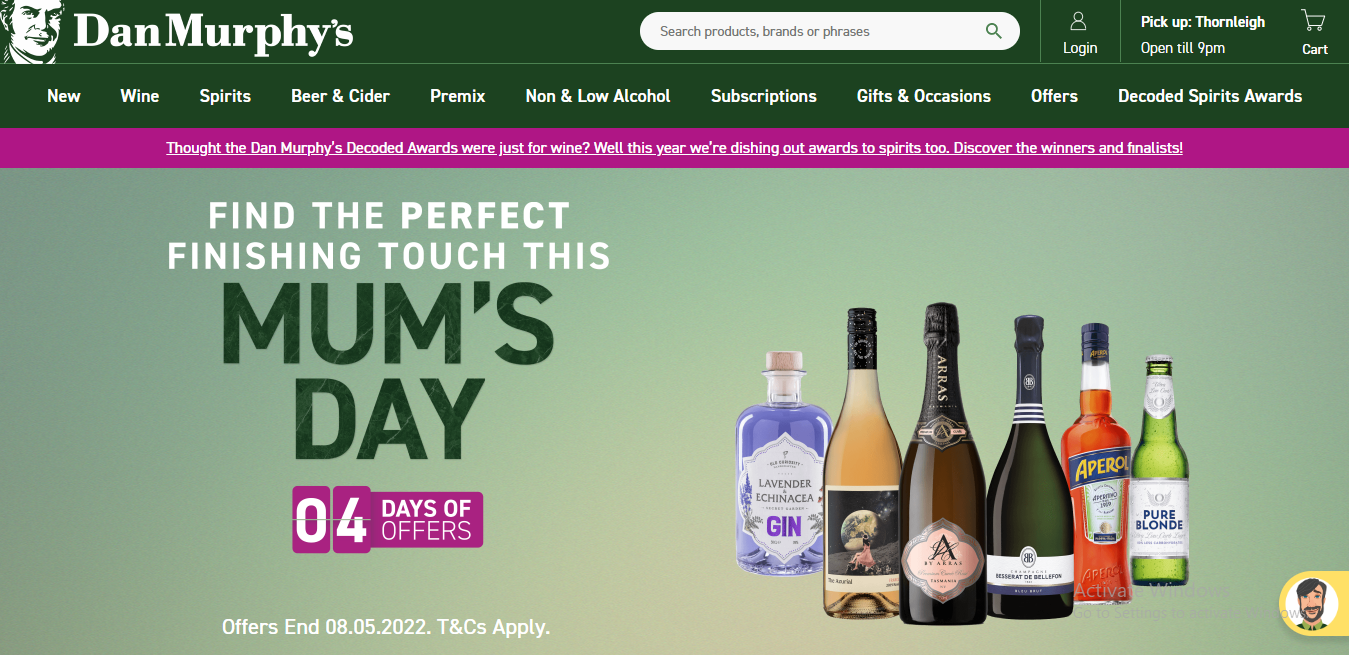 2. Dan Murphy's
Dan Murphy works on one simple yet effective principle that is to provide the most extensive range of wines at the lowest price possible. It sells more than 7500 brands of spirits, wine, vodka,whiskey, beer, etc.

They allow you to search thousands of products based on their name, type, and region. Also, they enable you to view offers based on the category. Also, they allow you to enter postcodes and suburbs and check pricing and availability.

This wine website provides reviews of every product so that customers can buy it with confidence.
3. The Wine Collective
The Wine Collective is one of the top winery websites formed by a successful collaboration between The Wine Society and Cracka Wines, who have over 70 years of experience in the Wine Industry.

TheWineCollective is another popular eCommerce wine company website. They allow you to shop for wine based on winery, wine varietal, wine region, etc. The site features some of the best wines in "deal of the week."

The company imports wines from various countries such as France, Italy, New Zealand, etc. They allow you to search for the best wine by applying different filters such as price, variety, country, state, region, critic score, etc.
4. Artisans of Barossa
Artisans of Barossa are mainly a collaboration of 7 different wineries, which include Hobbs of Barossa Ranges, Purple Hands Wines, Schwarz Wine Company, John Duval Wines, Sons of Eden, Lienert Vineyards and Spinifex Wines.

This winery website allows you to purchase some of the best wines which you will not find anywhere else. The website features Artisans of Barossa exclusives from where you can buy exclusive wines from the company.
5. Wine
Wine.com is a leading online wine retailer across the globe. The company sells more than 2 million bottles every year & stores over 17,000 bottles of wine. They ship wine all over the United States.

Their wine website provides expert guidance feature, which allows users to chat with wine experts before purchasing the wine. They also consist of a StewardShip program through which users can get free shipping on all the orders.
6. Winebuyers
Winebuyers.com is a top wine website that works on one objective, which is to provide the best wine to the 21st century. They follow a fabulous business model that allows users an opportunity to buy wine at the same price as suppliers purchase from producers. Their wine website features more than 50,000 varieties of wines and spirits available from 40+ countries.
7. Majestic
Majestic is the biggest online wine retailer in the United Kingdom. They have expertise in selling fantastic wine. This wine eCommerce website allows users to explore thousands of wines that people will not be able to find in an offline supermarket. Moreover, they sell wines at a reasonable price, so that more & more people can enjoy it.
8. Naked Wines
Naked Wines follows a unique and innovative business model. At naked wines, the original price of a wine is mainly 10% or less than the retail cost for imported wines and somewhat more in case of domestic wines, due to its classic three-tier system.

Naked Wines operates this system by providing funds to the winemakers instantly via investments that are obtained from the Angels. Customers who purchase wine club membership by spending $40 per month are known as Angels. The incredible thing is that money contributed every month is accounted as "wine credits" and later can be exchanged for wine at a very low price.
9. From The Producer
As the name suggests, FromTheProducer delivers products directly from the wine producers. It is one of the best wine websites to purchase wine online. As there are no middlemen to spend money, the producers can provide wine not only at a very low price but also offer free shipping along with generating profit.
10. Total Wine
The eCommerce wine store features more than 8000+ wines, 3000+ spirits and 2500+ beers. The wine website features top-selling products, customer's favorites, popular products at your store, etc. They possess a straightforward and intuitive user interface.

They provide free shipping along with same-day delivery on all orders of $99 and above.
11. WineBid
WineBid is a unique eCommerce wine company. Their wine website allows you to purchase the best wine by taking part in the auction. Apart from this, you can also buy some selected wines instantly.

Moreover, they provide a WineBid cellar to all the customers. In this website, customers can perform different things such as note their collection's value & proposition, keep track of their bottles & custom tags, add tasting notes & scores, and request a wine appraisal to streamline selling.
12. Amanti Vino
If you want to purchase wines that have minimum intervention from the winemakers, then Amanti vino is good to go. Their wine website site allows you to explore wines based on different filters such as type, country, region, subregion, and varietal. They focus more on boutique and artisanal wines.
13. Brown Brothers
Brown Brothers are one of the ancient and most popular wineries in Australia. With the ever-changing industry, the building blocks of the company are still the same. Even now, they are running a family business by hand-crafting 60+ varieties of wines.

The most fantastic thing present on the brown brother's winery website is the online cellar door, which provides filters based on wine type, varietal, categories, range, price, and wine brands. Hence, they make it easy for anyone to purchase wine with ease.
14. Personal Wine
This winery eCommerce company works on a unique concept. They allow you to send a fully customized wine gift to your friend, family, or loved ones. They enable you to enjoy every moment and have a remarkable wine-drinking experience.
15. Half Bottles
Half bottles are one of the best wine websites to purchase the best quality half-bottle wines and champagnes.
16. Flaneur Wines
A Flâneur is a passionate wanderer and expert in a particular domain. Flâneur has represented itself as one of the most peculiar brands in the wine industry.

On the site, you will be able to see curated lists of wine along with the rating from the industry's experts. They also provide a membership plan, where you will get priority access to some of the best wines.
17. Bottlerocket
Bottlerocket's wine eCommerce platform consists of a highly intuitive and easy-to-use interface. It is one of the best places to purchase wine and spirits.

One fantastic feature about their wine website is SearchRocket, which allows you to choose different attributes about wine and then shows the best wine as per those attributes.
18. Bounty Hunter Wine
This eCommerce wine website consists of sleek and straightforward user-interface. The company sells wine on one core principle, which is "If it's not great, we don't sell it."

Here, you can find wine in four different categories: features, country, varietals, and lifestyle. If you join any of their exclusive wine or spirits clubs, then you will receive some famous & hand-picked wines and spirits at your home for the entire year.
19. DrinkUpNy
The winery website displays curated lists of wines, spirits, sakes, and many more things that are provided by its experts. They share a gifting guide to help you buy the best wine for your friends and family members.
20. Sokolin
Sokolin is a top winery website not only to purchase some popular and highest-rated wines but also to sell your wine. The site follows a unique rating system where wine ratings are given by some of the best names in the wine industry.
Conclusion
Lastly, if you are looking for an online wine eCommerce website development and alcohol delivery app development solution, You can reach out to us at [email protected] or fill up the contact form. We possess a highly talented pool of developers who will provide you the best online solution for your wine eCommerce business.