10 Amazing Cannabis Websites Designs for Inspiration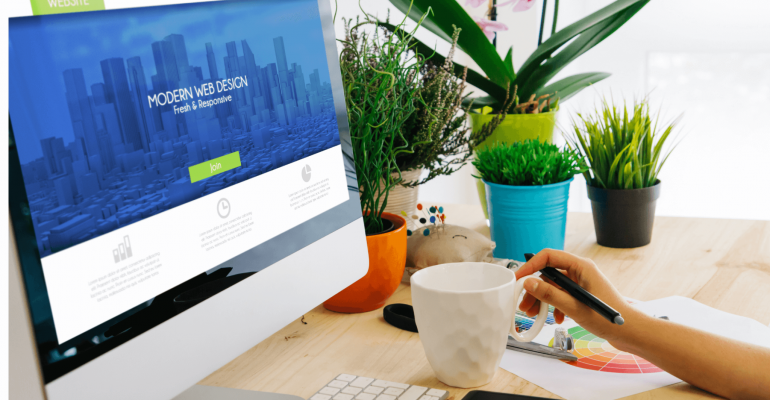 10 Amazing Cannabis Websites Designs for Inspiration
The cannabis industry is now a mainstream one and its potential is on the rise. If you are looking to tap in this ever growing industry by taking your cannabis business online, We have compiled the list of best cannabis websites designs for your inspiration.
The cannabis vertical, in general, is a huge money-making niche for most pharmaceuticals. Cannabis has numerous medicinal benefits and health-based usage. The medical industry is flourishing due to the beneficial components of cannabis. It is not shocking to realize why the United States of America legalized the usage of cannabis in most states.
Investment in a cannabis website is an excellent approach for any business that you may want to start. There are numerous cannabis templates that you can purchase for a fair price. If you do not want to do it all by yourself, you can approach a web development company to help you out for the same.
Whether you are looking to start a new cannabis website for your business or thinking to revamp your existing cannabis website, We have compiled some of the websites in the cannabis market which have a unique design sense and feel.
1. Pollen
The pollen site emphasizes more on product selling, the site design is very crisp and clean, On the home page they show their user stories to build trust, they also display a best seller section on the homepage to make it easier for users to pick the product.
They also have a community section on their website which shows the brand ambassador of their product, creating a high trust value for their brand.
 2. Cann
The Cann website has a contemporary, simple, and unique design that accentuates the product line well. They have a cannabis-infused drink in a can which they market online.
It is a well-crafted and well thought of design aspect, unlike many others. The home page also is complete with GSAP animation. It is vibrant with colors and yet very elegant.
3. Marley Natural
Marley Natural is the site of legendary musician Bob Marley, The website design is  smooth and used sun faded color to represent high end luxury. 
The navigation is easy and clear to keep the visitor interested, The two sections of Herbs  and Accessories on the Homepage make it easier for users to navigate the site.
4. Mary's List
With the cannabis industry catching momentum, it is an excellent idea to launch a website. Mary's list of website design comes with utility features and quality content. 
It has a good clean white layout with graphics and fancy texts intact. The visual sequencing, icons, headers, and attractive readability make its exceptional website design.
5. Green Unicorn Farms
The Green Unicorn Farms website is easy, clean and very user friendly. It makes the process  of buying strains easy and simple which increases the conversion rate. 
The use of a big yellow button and green guide makes the process of navigation easier. 
6. Franchise Cannabis
Cannabis is also used to cure some diseases or conditions. Some neurologists also use it as a pain relief medication in the USA. 
Franchise Cannabis is a fully loaded, seed to sale website with a great portfolio. They have cultivation operations, processing units in Germany, Uruguay, and a couple of more cities. 
Slider topography and very clean contact, which is exceptional.
7. Best in Grow
Crowding a website never helps. It depends on how the user looks and perceives it. The latest trend in website design is that of being minimalistic in your approach. 
You don't want to be doing too much and confusing the user. Best in Grow have spacious websites that let you know what they want you to see. 
They are clear, concise, and crisp in their depictions of the information they want to exchange. It also has a very tight and grasping content in terms of delivery.
8. Mowellens
Website design is all about catering to the end-users' needs. On your website, you are not virtually present to greet the user when he/she visits your website. 
Your website has to do the interaction part of the job. It has to be like a two-way dialogue. Mowellens' website initiates an input from the user; the user responds, and then the user's action is executed. 
It makes the interaction enjoyable to the end-user. The content needs to be of an attention-grabbing genre so that it catches the attention of the user.
9. Marijuana SEO
When we talk about websites, they must make an impact and attract customers. If they don't, it is of no use, especially in the eCommerce business to invest on a website. 
The current and upcoming trend is that of asymmetrical layouts of the website. Asymmetrical layouts mainly focus on being attractive to the end-user and making it more user-friendly.
An asymmetrical layout, like in Marijuana SEO's case, uses images to depict what the page is trying to say rather than text. Due to the visual appeal and depiction, it encourages users and makes the page more attractive overall.
10. MA True Cannabis
This cannabis website's page is very enticing. It promotes and markets real cannabis products. It's a usual trend that home pages, when done up beautifully, give great results. The cannabis home page is well highlighted by a slider and sticky header.
If you are looking for a website design and development for your cannabis business with an aesthetic appeal and user friendly design, you can approach Infigic for the same.