Indoor Location Analytics App for Juniper Networks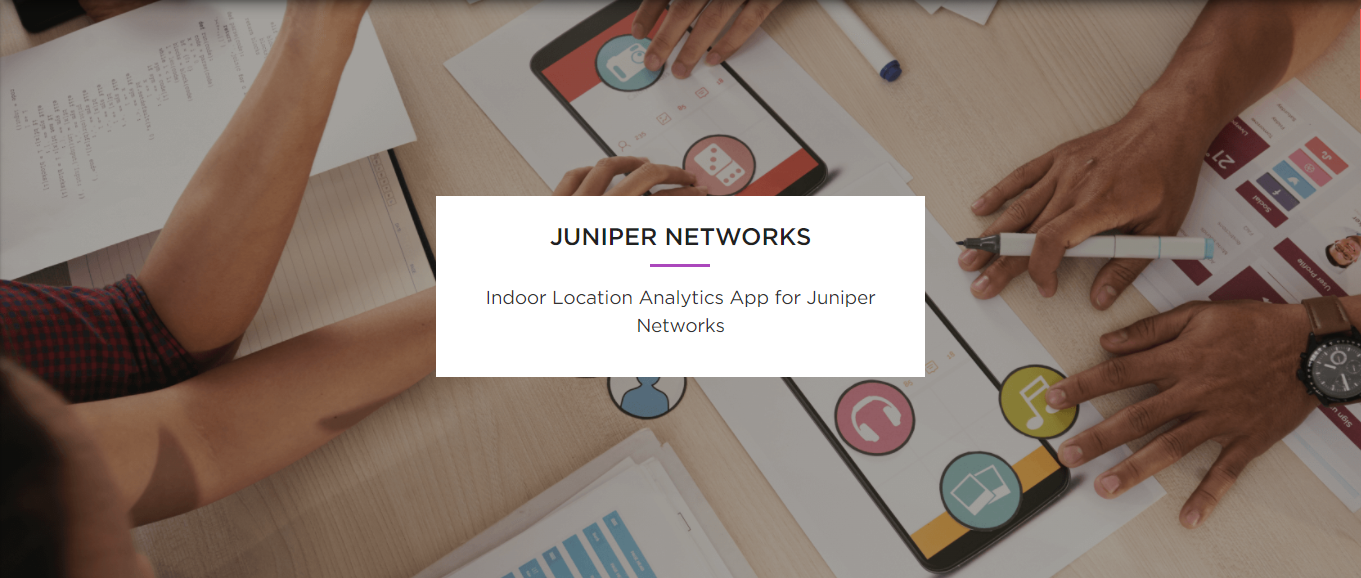 Waseela is a subsidiary of Dar Al Hai General Trading & Investment Group; Dar Al Hai Group has international business operations in the fields of ICT, Heavy Machinery, Vehicles, Energy and Real Estate with average annual turnover of more than USD 500 million. Waseela currently has offices, branches and subsidiaries across the Middle East Region.
Build an app that would give :
Indoor navigation experience to the customers with turn-by-turn directions.
Asset Tracking – Assets tagged with BLEs can be identified in real time with their exact location and movement.
Give real-time indoor analytics monitoring and data to business owners.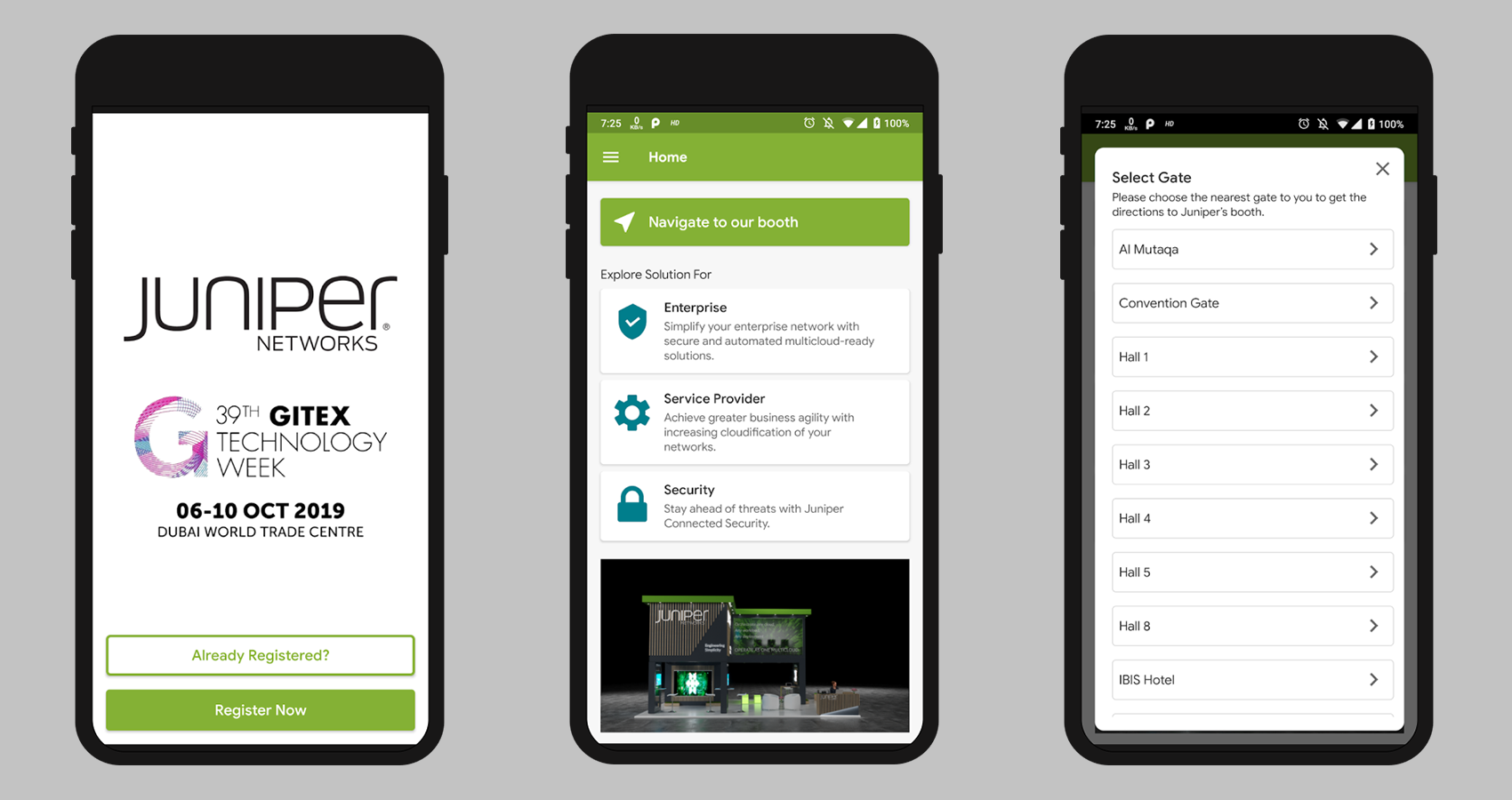 Android and iOS app integrated with Mist SDKs
Mist APs
Mist Wi-Fi Assurance Service
Mist Bluetooth® LE Engagement Service
Unique attributes of the solution include:
Accuracy and performance

Mist APs have a patented dynamic 16-element Bluetooth Low Energy (LE) antenna array. Combined with machine learning in the Mist cloud, this eliminates the need for manual site calibration while delivering 1 to 3m location accuracy with sub-second latency.

Virtual beacons for scalability

Patented virtual Bluetooth LE (vBLE) technology lets them deploy and move virtual beacons with the simple click of a mouse from the cloud management interface (or through API calls), eliminating the need to install additional costly and complex to manage battery-powered beacons.

Machine learning

Mist continuously collects data in real-time from all mobile devices to ensure accurate location estimates without the need for manual calibration and ongoing site surveys.
4

Improving Customer Experience with Location Analytics
The solution provides business owners with detailed analytics to monitor visits and dwell times, with the ability to analyze zone traffic patterns and congestion points. This helps the company optimize staffing resources, ensure products are placed in the best locations to boost business and to maximize customer satisfaction by reducing friction for a seamless shopping experience.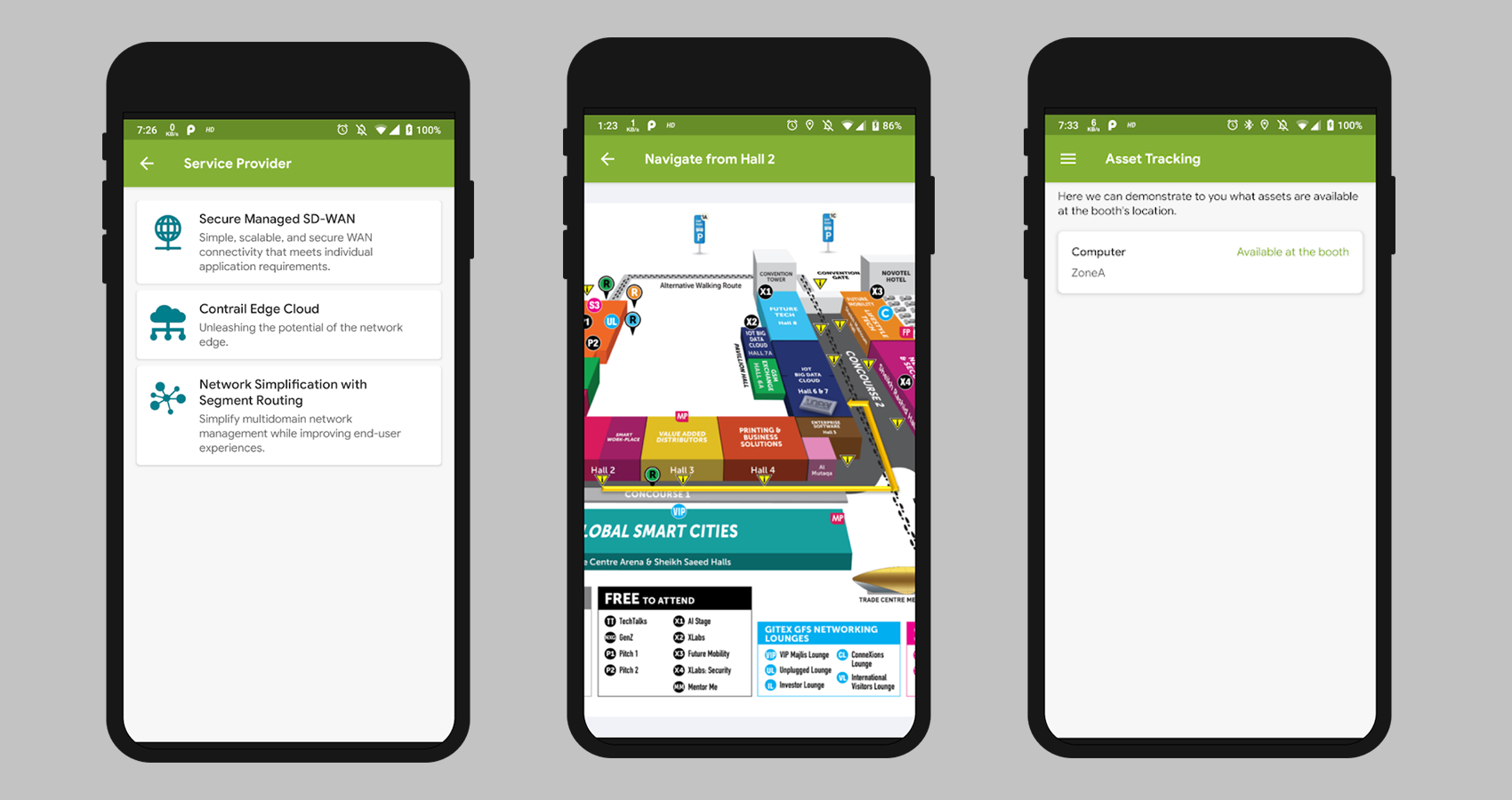 The app was launched at GITEX – 2019. The app has the ability to automatically send a greeting and check-in a customer when they walk in.
In order to improve the customer in-store experience they also wanted to enhance the mobile application with turn-by-turn directions.
By virtualizing Bluetooth LE beacons and engaging state of the art machine learning, Infigic delivered advanced indoor location services that are scalable, cost effective, and flexible enough to meet their dynamic needs.