Helping Motor Parts Retailer to Revamp their Online Presence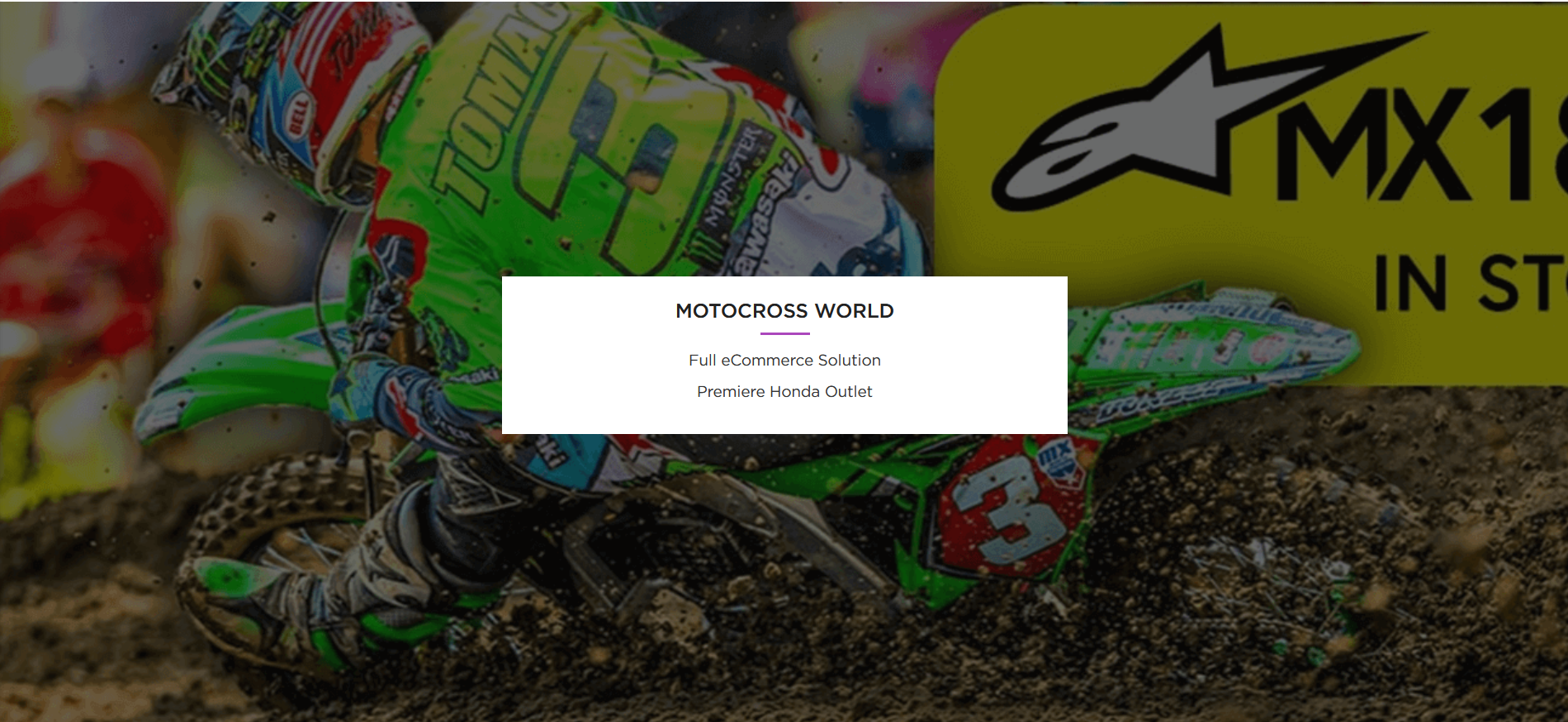 Motocross World Ltd is the UK's premiere Honda outlet for off-road motorcycle spares and accessories. For more than 25 years we have been providing top class customer service and specialist services to complement our extensive stock list and professional advice services. Motocross World Online is a natural progression in keeping up with the constantly increasing demand for our products and services.
Infigic is an ecommerce agency started by experienced ecommerce professionals who have built successful eCommerce ventures in the past and have started off this venture to help fellow eCommerce entrepreneurs.
We've also learnt that putting users at the centre of what we do is how great ecommerce experiences are created. At Infigic, we believe our responsibilities also extend beyond business.
Initially known as Motocross World LTD, they are a premiere Honda outlet for off-road motorcycles spares and accessories. With a constant increasing demand for their products and services they realized now was the time to go online to meet increasing demands and spread across the globe.
With that intention in mind they wanted to use a powerful ecommerce platform which would fulfill its growing needs with ease and also provide plethora of features to customize the look of the ecommerce store as they please.
Infigic started to proactively collaborate with Motocross Online on the development of their eCommerce website, which required custom theme development, custom shipping extension, payment gateway integration, user interface / user experience (UI/UX) design, systems integration and configuration, and ongoing support.
Our approach of agile development also helps to see various facets of the requirements as a different unit and therefore modification if any requested by the client can be done instantaneously in the development stage itself.
With the launch of Motocross online, the business was taken to the next level in all aspects as a great responsive ecommerce store and scalability, each page designed perfectly for various devices like desktops, laptops and mobile phones having user and business owner's requested features.