How to Build Property Management Software For Your Real-Estate Business?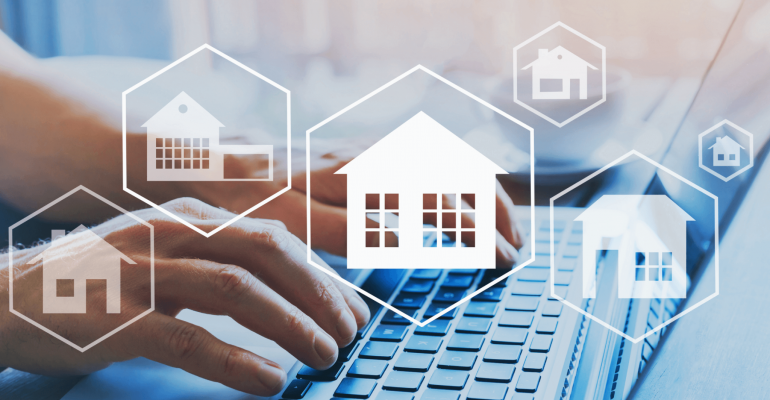 How to Build Property Management Software For Your Real-Estate Business?
Are you fed up with managing multiple properties? Do you face issues in property maintenance? Is it challenging to discover tenants?
Then, it would be best if you considered building property management software. Moreover, property management software helps you out to carry out a vast number of activities with ease.
Moreover, in the last few years, the demand for the global property management market has increased a lot, and it is anticipated to cross $12.89 billion in the year 2025. 
Now, here in this blog, we will walk you through the basics of property management software, reasons to build it, and then lastly, provide you the process to build it.
What is Property Management Software?
A property management software is mainly a cloud-based suite that fulfills the demands of the property managers, owners, and operators. It automates and streamlines various primary business operations for handling properties.
Property management software allows members in an organization to check documents and various other things such as booking, catering, safety, etc., using any computer.
Property management software is widely useful for different industries like given below:
Hospitality
Commercial real estate
Local governments
Manufacturing and logistics
Types of Property Management Systems
In general, there are four types of property management systems. Let's look at them along with their use-cases:
Commercial Property Management Systems
This type of PMS is best suited for owners of office buildings and retail sites. Here are some ways it is useful:
Decrease wait time on property maintenance
Tailor-made online reporting
Collect lease details
Obtain details of rent payments
Schedule increase in rent and many more
Hotel Management Systems
HOA management systems are mainly aimed to target condos, townhouses, co-operative societies, and other properties. It is useful for the following things:
Reporting
Electronic payments
Accounting and many more.
Industrial property management systems
This type of PMS is widely useful for offices, logistics, industries, and warehouses. Here are some essential functionalities:
Decrease operational expenditure
Carry out leasing, maintenance, and accounting 
Check rented/ vacant places on the go and many more
Reasons to Create a Property Management Software
Here are some of the most important reasons why you should create property management software:
Multiple Property Management
Managing multiple properties is one of the most essential reasons why property owners, real estate agents, or investors consider building property management software. Using this property management software, you make the process of accounting, reporting, and communicating smooth. 
Besides this, you can speed up various business operations by reducing dependency on third-party tools. 
Better Scalability
The property management system could offer enhanced functionality. When the business grows, you can take your property management system to a new level by adding features like revenue management or tenant screening. Also, remember, you can achieve scalability in your online real-estate property management system by building a custom solution.
Data Storage and Protection
Never depend on the paper reports and the documents. PMS enables you to get the right information instantly. Moreover, PMS helps you to store data efficiently. Here, it is suggested to go with a web-based approach compared to a local system as it helps you access data without any hindrance.
Anyone who buys/rents property from you trusts that you will keep their data secure. By building a custom property management system, you can store data property. Lastly, you ensure to keep the data safe by installing the best security measures.
Monitor Maintenance
Property maintenance is really a challenging task for the majority of businesses. However, in a custom PMS, you will possess a maintenance portal through which you can maintain property details and share them with other company members without any issue. Besides this, you can also monitor the company's performance periodically.
Enhanced Customer Support
You can include virtual assistants or chatbots in a property management system and provide top-class customer support 24*7.
Integrate Multiple Languages & Currencies
By creating your custom property management, you have an option to include multiple languages and currencies in it as per the requirement.
Key Features in a Property Management Software
Based on the type of property management system, you need to integrate functionalities. In case you plan to build an industrial property management system, you have to include features like tracking assets and inventory functions.
As of now, here we have curated the list of some unique features in a property management system:
Multiple Portals
Portals are meant for providing seamless navigation to all the users using a property management system. In general, there are three types of users in a property-management system: tenants, applicants, and owners. All of these users possess discrete functionality.
Tenant Portal: Tenants consist of a dashboard where they can look after tenancy details, outstanding charges, lease status, etc. 
Applicant Portal: Applicants can purchase a property on rent, or they can register their own property for rent.
Owner Portal: The property owners can check various details about a property. This includes view documents, financial statements, etc.
Multiple Payment Options
By adding suitable payment options, you have to spend less time on billing, reduce costs spent on paper reports, and safely collect money. Besides this, you can monitor the renter's payments through automatic alerts and email reminders.
Accounting
Accounting is highly essential for tracking business expenditure.  It is useful for rent tracking, financial reports, making bills, monitoring the budget, etc.
Reporting
Reporting provides an extensive analysis of where your business is heading. It consists of many factors such as income, fees, payments, availability of properties, etc. Using a property management system, you can modify your reports by integrating columns, choosing multiple fields, and sorting based on different titles.
Multi-Calendar
Multi-Calendar is one of the most crucial features in a property management system. You can include this feature to check reservations, room availability, and the status of the guests. Moreover, it enables you to set meetings with tenants, set rent collection reminders, and more.
Communication Channels
Adding an effective communication channel can help you reach out to the renters easily. Here, you can send SMS or email individually or in bulk. Moreover, you can also form a group and save the vital chat history in your system.
Automated Tasks
Automation is significant in any organization. With the integration of automation, you will be able to remove any repetitive tasks such as similar responses to tenants, property vacancy postings, billings, etc. 
How to Build a Property Management Software?
Here is the step by step process you need to follow to create efficient property management software:
1. Define Goal and Conduct Market Research
First and foremost, you should have a clear idea about what type of property management software you want to build. Here, you should also mention the platforms on which your solution will be accessible.
After this, conduct thorough market research about your target audience and the competitors. Check what kind of things competitors are offering to the users and then find out what they expect from them. Then, integrate all the things into your property management system.
2. Define the Features
Based on the business goals, you should define the features of the property management system. To finalize feature for your software, you can follow some simple steps given below:
Put out all the features
Prioritize all the features as per the needs of the customers
Sort the features based on high, low, and medium priority
Create a rough prototype and check its overall look
Decide the prototype 
3. Design & Develop Your Software 
After deciding all the features of your property management software, the next step is to design and develop it. 
For this, you should follow a step-by-step process of prototyping, wireframing, designing, and developing. Here, you can also integrate technologies like blockchain, AI, big data, etc., to improve internal operations and provide next-level experience to the users.
Here, it is highly recommended to hire a software development company; they possess the necessary developers and designers who can deliver you the best property management software.
4. Testing and launch
Now, you should test your software in-depth before releasing it to the public. By doing this, you will identify all the bugs and errors in your property management system. 
Then, remove all the things in your software and decide a time for launch. Later, launch your software on the desired date.
Summing Up
Here we conclude our detailed guide on how to build property management software for the real estate business. Before building a property management software, you should decide the type of property management software and its important features.
To develop custom property management software, you can contact us. At Infigic, we have experience in building custom real estate app and software solutions for real estate businesses worldwide. Hence, we can understand your business in-depth and provide you the most suitable property management software solution.