How To Start An Online Pet Store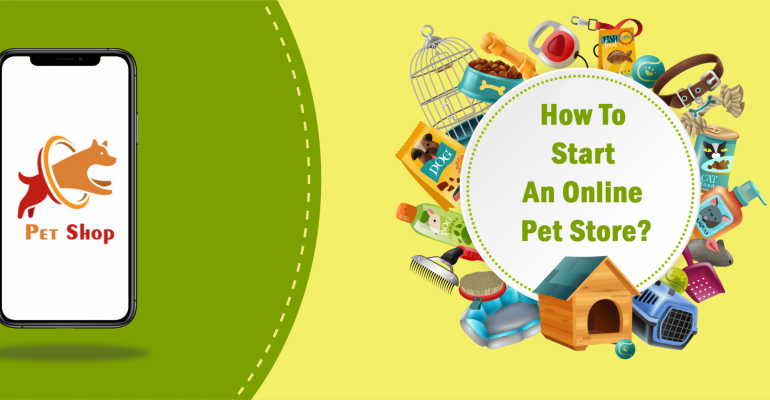 How To Start An Online Pet Store
A majority of people love pets and they are going to keep owning pets they cherish. This makes the pet industry a never-ending and a super competitive one in the market.

If you want to know how to start an online pet store one needs to understand the specific business details to stand out from the rest. Read ahead for a comprehensive guide that can help you to understand how you can begin with a unique pet store that also assists with gaining profits.

Below are the important things that will answer all of your questions regarding how to start an online pet supply business with complete details:


Decide on the pet products that you will sell The first step in starting an online pet store is deciding the right products. You have to make a list of the pet products that will be sold at your online pet store.

One needs to figure out products, costs involved and the supply areas as well. Also, before you make your online pet store go live do proper research and get all of the information regarding your competitors. This will give you an idea of the products that sell the most and the costs that they are being sold at.
Finding suppliers For the best online pet business opportunities, the basic need is of finding suppliers that will be able to cater to a constant supply flow. Another great idea is to be able to find dropship suppliers.

Although it is a bit difficult to find, this makes sure that the parcel gets delivered to the customer doorstep. Also, make sure that you check the credibility and experience of the suppliers.
Get a captivating domain name The third step in how to start an online pet supply business is finding a perfect domain name. The perfect domain name is the one that presents your business in the most specific manner.

You need to get a unique domain name that can help you rank well on Google. The key is to keep it meaningful, short and sweet.

In case you don't have much idea in the field, we recommend getting assistance from a digital marketing team. They will handle this work for you.

Once you have a domain name, select a good hosting. In case you lack information in the field consult Development Company for this as well.
Decide product categories Depending on the things that you offer, decide the product categories. This is a vital step in starting a pet eCommerce store as it makes customers find specific products or services easily.

For example make different categories for pet accessories, pet grooming, pet food, health, clothing and more.

The website feature must also include a genuine return policy. This is because in case your customer gets a wrong or damaged product, it's the responsibility of the business owner to correct the mistake. This will enhance customer loyalty.
Creating a UX/UI pet store The fifth step in how to start a pet store online is having a catchy UI/UX. It will be amazing if your online pet store has a trendy and responsive design.

There are some vital points that you need to keep in mind while you are in the process of designing an attractive and impressive website for attracting potential clients:

The design should be simple, elegant and responsive.
It should be SEO compatible.
It should be able to offer the user a smooth experience.
The website should be fast to load.
Navigation has to be easy as well as free from any technical issues.
How To Start A Pet Store?
In the digital world that we live in today, Starting online pet eCommerce store will be the link between your business and the customers. So in case you are not technically sound, it's advised that you hire a good website development company.

Make sure that they are experienced and highly professional for creating an impressive and responsive website with several interesting features. You can take a look at some of the top e-commerce websites to get an idea of the way you should be developing your online pet store.
Have a trusted and secure payment gateway
Always remember that any customer will shop from your online store only if you are able to provide a secure and authentic payment gateway.

Also, there is a need for different kinds of payment options as well. So make sure that there are options like cash on delivery, internet banking, and debit card as well.
Have an effective marketing plan
You now have a responsive pet eCommerce website that offers quality products and services.

You are also selling products with good monetary value when compared to market prices. But there is still a need for having high visibility for the pet store.

It can be achieved through an excellent marketing plan. For this social media is a great platform. Make sure that you make use of marketing tools in the most efficient way so that you soon become the best seller.
Summing It Up
Furry companions have been our faithful buddies for a long time. Helping people acquire them easily is a killer business idea. And nothing fulfills this requirement better than a user-friendly online pet store. So, what are you waiting for? Contact Infigic to help you start a pet store online and avail the benefits of the lucrative revenue it generates.