How to Start an Online Wine Store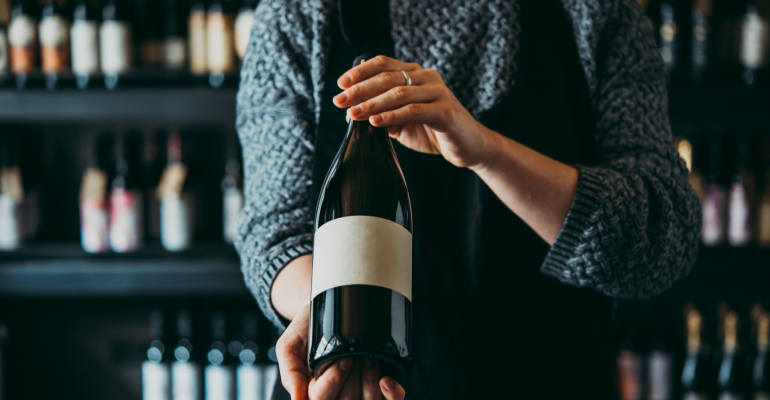 How to Start an Online Wine Store
The wine industry is one of the most profitable niches. Over the past years, it has been possible for anyone to start an online wine business and generate sustainable income.
As per one report shared by Sovos ShipCompliant and Wines Vines Analytics, DTC (Direct to Customer) wine shipping made sales of $3.2 billion in 2019.
According to IBISWorld, online beer, wine, and liquor sales have a market size of $983 million in the US only.
From the above statistics, we can say that a vast number of businesses have already joined the online wine industry by launching an online wine store and some are planning to start one. However, they are not able to find a foolproof guide for the same.
We at Infigic, as a leading Wine Store Development Company have years of experience in helping businesses launching wine stores. Hence, we know what is required to build a wine store, and here we will walk you through a streamlined guide on how to start an online wine business.
Without waiting much, let's get started:
10 Steps to start your online wine business
Follow the steps given here to create & launch an online wine business:
1. Conduct a Market Research
First and foremost, you should carry out solid market research and list all the types of popular wines in the market.
Here, you have to first study your competitors to have a better understanding of the wine store.
For this, you should use your competitors' site & mobile app as a normal visitor and try to analyze things that look great in the store. In short, you need to use a particular wine store app/site extensively and then make a list of unique & useful features.
Apart from this, you should also check low-performing wine stores; this gets you a better insight into things that are not working.
2. Choosing Types of Wines to Sell
The next important step in the process is to select the type of wines you want to stock and sell. Here, one better strategy is to stock wines from the leading brands in the market and present them in your store.
Because people love to purchase branded wines, and it will directly help you to increase sales. Here, you can select the types of wines to sell based on the current market trends and future business goals.
3. Create a Business Plan
Here are several major things that you should decide to start an online wine business:
Who is your target audience?
What is your main purpose behind launching an online wine store?
Mention all the types of offers, deals, and discounts you want to offer. For instance, daily deals, festive deals, and special days deals throughout the year.
What is the unique selling point of your wine store?
Conduct a SWOT Analysis.
List down all the features and functionalities of your wine store.
How many people do you need to hire?
What is the marketing strategy you need to follow?
What are the resources you need to run an online wine store?
4. Study Local & State Laws for shipping
Different states have different laws for shipping wines. Here, you need to first study all the tax laws and state laws about shipping wine as it will greatly impact your business.
You need to obtain specific licenses and fulfill some of the demands of the local and state laws.
For instance, if you are starting an online wine store in the US, then you have to obtain an Alcohol Dealer Registration license from the Alcohol and Tobacco Tax and Trade Bureau. Further, you have to comply with the laws of the particular state and get licenses accordingly.
5. Find the Suppliers
Before opening a wine store, one of the most important things you have to decide is the source of inventory. Here, you have two options.
You can choose a wholesaler, you can send you wine periodically, or you can go with a drop shipper who can deliver your products to customers.
If you choose a wholesaler, you should try to approach as many good distributors and maintain a healthy relationship with them. By this, you can purchase bulk wine from them at a great price.
One key strategy you should apply is always to choose multiple suppliers because whenever a supplier breaks a partnership with you or any issue occurs in your business, you get wines on time.
6. Choose a Catchy Domain Name
Selecting a proper domain name as it plays a vital role when you want to open a wine store online.
Some crucial things you can consider:
It should be short and meaningful
It should align well with your business
It should not contain any complex words
If you are searching domain name online but cannot find a suitable domain name, you can either choose a niche-specific domain name or a general domain name that presents your image as an online wine store seller.
7. Build a Website for your Wine Store
Now, if you are familiar with website development, then you can build your wine store yourself.
In the other case, you can reach out to a leading web development company. Before choosing a company, don't forget to check their portfolio and overall experience.
Several essential things to consider while creating an online wine store website:
Ensure your store has high-quality images
All the products have proper descriptions 
The shopping cart is encrypted
The website has a simple yet effective design as per market trends
Proper navigation from one page to another
8. Create a Mobile App for your Wine Store
A website is one of the most essential things to take your business online; however, if you want your wine store to reach a wider audience, you should create a mobile app for your wine store.
If you are just starting with your app for your wine store for the first time & have limited resources, then you have an option to launch an MVP(minimum viable product) and then slowly convert it to a full-fledged app.
For those who don't know MVP, it is a basic version of any product and you have to test it with your audience to check whether your idea is good.
For creating an MVP, you have to consider your wine store's primary features and launch an MVP. Later, you can collect feedback from the audience and update your store.
While on the contrary, if you have good resources for your project, you can create a feature-rich mobile app for your wine store. To carry out this task, we highly suggest approaching a mobile app development company.
They have years of experience in building mobile apps, and they can deliver you the app as per your business goals and requirements.
9. Choose the Shipping Partner 
Selecting the right shipping partner is highly essential to ensure that your product reaches the target audience effectively. Different countries have different shipping partners:
For instance, in the USA, to ship your wine products, you can either go with UPS or FedEx. 
In order to sell wine through these partners, you have to follow some primary criteria:
Create an account with shipping partners.
Sign in an agreement with the alcohol shipping.
Meet their package needs.
Stick a label on every bottle that consists of alcohol.
10. Promote your Online Wine Store
Last but not least, after launching your online wine store, your work is not over. To ensure that your wine store reaches the target audience, you have to promote it regularly. 
For promotion, you can start blogs, social media marketing, advertisements, etc.
If you don't have experience promoting your products, you can approach a leading digital marketing agency. They will form a proper marketing plan and run it thoroughly.
Wrapping it Up
We hope you have an answer to the question of how to start an online wine business. Lastly, we can say that starting an online wine business requires a lot of time, investment, effort, and patience. 
Here, you need to constantly study the competitors and the latest wine business opportunities to remain in the market for a long time. A single person can't handle all these things; you require a team of professionals.
Here, at Infigic, a leading wine store development company can allocate a highly talented team of experts who can convert your idea into reality.