Top On-Demand Startup Ideas for 2022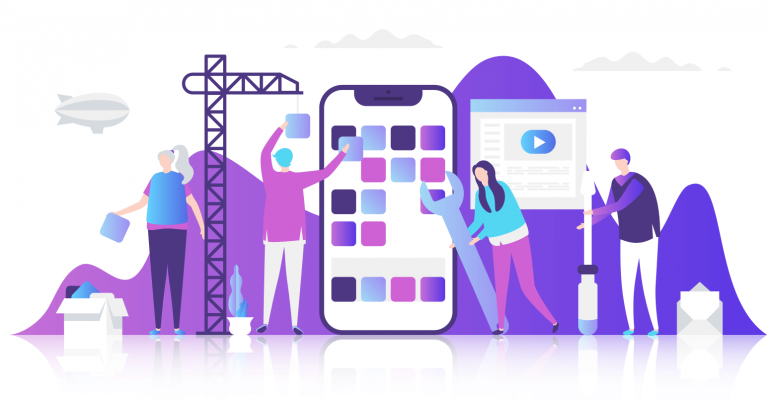 Top On-Demand Startup Ideas for 2022
In the current era of technology, people are hooked to their smartphones and other devices. They are always looking for things that make their lives convenient and fast through these devices, resulting in the demand for various instant solutions across the globe.
Uber was the first-on-demand app introduced into the market. Within a few years of its launch, it became a massive hit. After Uber, a lot of businesses have started joining the on-demand industry bandwagon.
If you are looking forward to starting a new business, then on-demand services are a great option. This is because on-demand businesses have observed tremendous growth in the last few years. Let's have a look:
However, the main question that appears in your mind is, Where to find On-Demand Startup Ideas that help to generate sustainable revenue.
To help your task easy, We as a professional on-demand app development company know all the ins and outs on-demand industry. Hence, we have done in-depth research and found some of the most amazing on-demand ideas for businesses.
Top On-Demand Ideas for Startup for the Next Decade
Let's have a look at them in detail:
1. On-Demand Grocery Delivery Apps
Gone are the days where people love to visit offline grocery stores to purchase various things. Now, with the advent of various on-demand grocery apps, it has become easy for people to order groceries online and get it delivered within a day. 
Moreover, in the last few years, there has been a sudden increase in the demand for grocery apps; hence, venturing into this startup business would be a great deal. Look out for a reputed grocery app development company to tap in the online grocery delivery market.
Leading On-Demand Grocery Apps
2. On-Demand Healthcare Service Apps
Health plays a vital role in everyone's life. However, sometimes people who are living in remote areas or an urban area, they find it challenging to see a doctor or health expert for a specific disease.
For them, an all-in-one on-demand healthcare service app can provide a wide number of services. This includes booking an appointment, ordering medicine online, scheduling health tests, appointing professional nursing, and many more. An on-demand pharmacy app development solution can help you to tap in this growing healthcare market.
Popular On-Demand Healthcare Services App
3. On-demand Alcohol Delivery Apps
Due to the busy schedule, many times, people don't like to visit the liquor store to purchase wine for an occasion or to booze with their friends. To fulfill the needs of such people, an on-demand business idea of alcohol delivery works well.
With the help of this on-demand alcohol delivery app development solution, they can look out for different varieties of wines, beer, or liquor online and get it delivered at their home within 2 days.
Popular Alcohol Delivery Apps
4. On-Demand Plumbing Services Apps
Sometimes it's challenging for people to find the right plumber who can resolve their plumbing issue. To address the problems of all such people, you can enter into an on-demand plumbing services business, which has a lot of potential.
There are not many plumbing businesses online; hence, you can vent into the plumbing business and might make your mark in the on-demand industry.
An example of a popular plumbing service app could be Thumbtack.
5. On-Demand Learning App
With the constant changes in technology, the eLearning industry is growing at an incredible rate. These apps are not only targeted for kids but also for people of any age.
Using this app, people can learn a lot of new things such as cooking, singing, coding, photography, videography, marketing, business, etc. from the experts in that field.
Hence, eLearning is one of the best on-demand startup ideas where you can provide a platform for experts to present their skills and people to learn new skills anywhere and anytime. Get an eLearning app development solution to start your eLearning business.
Top On-Demand Learning Apps
6. On-Demand Mechanics App
The majority of people are cautious when they are driving any vehicle. However, a vehicle is going to face issues sometimes in life, because it's a machine. Even though one can find a mechanic easily in the city, a person might find it challenging to discover a mechanic on highways. 
A mechanic app is one of the best on-demand service startups that can resolve any of the above issues. This kind of app can be mainly useful to connect car owners with mechanics efficiently.
To use this app, one needs to register, and then share the location, within some time, the mechanic reaches the destination. In this way, the mechanics' app acts as a savior.
An example of a popular on-demand mechanics app could be YourMechanic.
7. On-Demand App for Electrical Services
Electricity is one of the most integral parts of our life, like oxygen. We can't live without it. However, sometimes due to sudden breakdown, people are not able to connect with electricians quickly.
To resolve this or any other related electricity issues, an electrician app is one of the most popular on-demand startup app ideas that you can develop to bridge the gap between the people and the electrician. There are great chances that your app becomes successful.
Leading On-Demand Electrical Services Apps
8. On-Demand Services App for PC Repairs
In this era of technology, people love to spend their majority of time on PCs after their smartphones. However, at one time or another, they are bound to face issues in their system where they require assistance.
But sometimes, people find it daunting to find a suitable person who can resolve their PC problem. To address their PC related issues, you can develop an app from which users can book the schedule. The expert visits the user's desired place at a scheduled time and resolves their issue.
As of now, there are not many PC repairs apps available in the market; hence, you can take benefit of this and join the on-demand PC Repairs business.
Conclusion
As the whole world is going digital with people relying on smartphones for the majority of their tasks, it's a golden opportunity for new-age entrepreneurs to consider any of the on-demand business ideas and join the mobile industry. 
If you possess any of the on-demand app startup ideas, you can share your requirements with us. We at Infigic have a highly talented team of mobile app designers and developers who will turn your idea into life.