Selecting the right hosting for your Magento2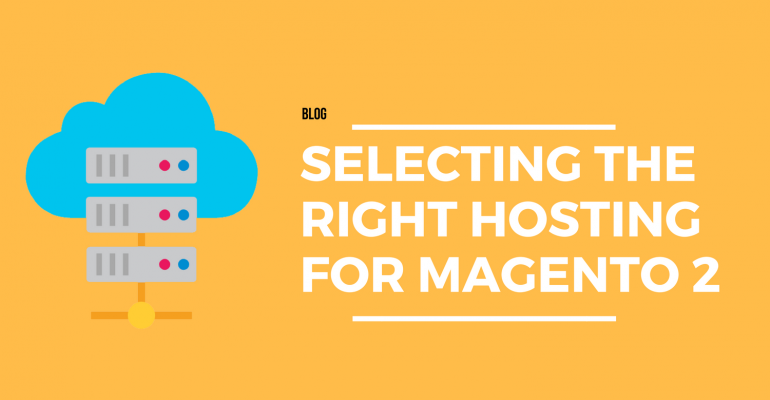 Selecting the right hosting for your Magento2
As a Magento development company, the first thing that every client asks us while they look for Magento 1 to Magento 2 migration is "How to Choose the Best Magento 2 Hosting" ?
Selecting the right host for your Magento 2 site is very important even if you plan on using hosting which is popular and often more economically feasible.
As you probably know, there are many options out there for hosting. With Magento 2, I highly recommend you find a host that has packages specifically designed for the platform.This is even more important than it is for content based platforms like WordPress and Drupal, where often it doesn't matter if you have say Drupal-focused hosting.
With Magento 2, it is important to find the host with a deep understanding of Magento 2 specifically even if you're running a small site. We will be using Cloudways hosting as a reference for this blog.
Cloudways provides a number of packages specifically designed for Magento 2 store owners but before choosing any hosting package check the Magento 2 system requirements.
There are a few reasons I make this recommendation to use a host specifically focused on Magento.
#1.Security
First, it's always important to have top-notch security on e-commerce platforms. Since that's what Magento 2 is, you want to host where servers are configured specifically for these type of sites with all relevant security measures in place on the server side.
If there's ever a critical security vulnerability discovered in some cases, the hosts themselves can configure their servers to mitigate the damage a hacker might cause so you're often safe even if you're unable to make your own changes or run your own updates.
Read: Thousands of ecommerce stores under Magecart security threat. Is yours too?
#2.Backup
Similar to the security concerns, you want a hosting provider that keeps adequate backups of the site on its servers in case of some catastrophe happens or there's an actual security breach. Of course, I would suggest that you should always keep backups of your own as well.
Many generic hosts do keep backups for their clients but these are not always entirely reliable. When you're running an e-commerce site, it's extremely important that no data is lost ever. So, with a Magento 2 focused host you'll be better protected in the case of data loss.
#3.Support
Magento 2 is a particularly complex platform. Aside from troubleshooting issues on your site even while installing, you may come across some problems that are difficult to figure out and that are often related to server configuration rather than an actual mistake made during installation.
You have to find a host that provides you with 24-hour technical support through email or phone and from people who are familiar with Magento 2 specifically. In a lot of hosting plans, You also get a fresh Magento 2 installation upon signing up for a hosting package so you don't have to worry about going through installation yourself.
In a separate blog post, we will cover the manual installation process for those of you using a host that doesn't offer that feature.
4.Hardware & Performance
While we're on the topic, I want to point out a few other benefits of Cloudways is hosting specifically your server will be optimized for whatever service you sign up with Cloudways.
Here you can see some of the hardware specs these are specifically tailored for Magento 2 users. Cloudways also has chron settings automatically configured and optimized for Magento 2 sites when you sign up for Magento 2 package.
Cron configuration is extremely important on Magento 2 sites and it can be difficult to set up on your own especially if you're not well-versed in manually configuring cron or maybe you don't even know what cron is.
Cloudways houses well over 40,000 Magento 2 based clients, so they do have a lot of experience with Magento 2 and Magento 2 users.
Once again, whatever host you do end up using, I just want to stress that if you're running a Magento 2 site, no matter how large or small and regardless of whether you're using the open source, Magento 2 community edition or the paid Magento 2 Enterprise Edition, it's really recommended you use a host that knows Magento 2 well and that offers hosting packages designed from Magento 2 users.
Read: 5 Simple Hacks to Boost Performance of Your Magento Store
About Infigic :
Infigic is a leading Magento eCommerce development service provider with deep experience in eCommerce & Magento development. Our experienced Magento eCommerce developers have experience in custom Magento development, PSD to Magento conversion & Magento Support Services.
If you are looking for any further assistance on migrating from Magento 1 to Magento 2, or want to hire a Magento developer to develop a Magento 2 store from scratch we can help. Please contact us at [email protected]