Top 10 Best Alcohol Delivery Apps In US for 2022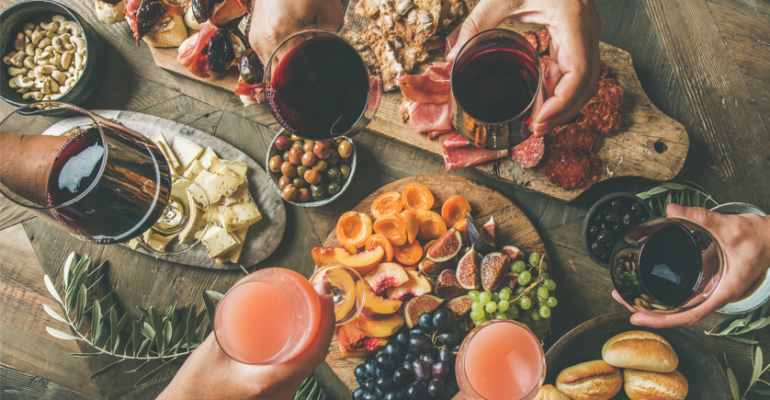 Top 10 Best Alcohol Delivery Apps In US for 2022
If you have landed on this page, we can be pretty sure that your cravings for alcohol are passing their limits and you want to get fulfilled without stepping out of your house. Ain't it? Well, you can rest assured that you have landed on the right page. Here, we will be throwing light on some of the most popular alcohol delivery apps that can serve you in your best interests. So without further ado, let's proceed.
10 Best Alcohol Delivery Apps in 2022
Even though there are a plethora of apps that deliver alcohol at your doorstep. But to ensure that you don't get confused while choosing one out of them, here we are going to present to you the 10 best apps that can provide you with a top-class alcohol delivery service. Let's have a look at them:
GoPuff is known for delivering your order to your doorstep in less than 30 minutes. Its services are available till midnight. So even if you are planning to have booze in the late hours, you can rely on GoPuff. Its minimum delivery fees make it one of the best alcohol delivery apps.
GoPuff also specializes in delivering your daily essentials that further add up to its popularity. If you are someone who often relies on GoPuff to get the ordered deliveries at your doorstep, its FAM membership program can be more economical for you.
Are you looking out to get your favorite wine, beer, champagne, or spirit delivered to your doorsteps? Then rely on Swill to get that done. Swill presents before you a won't range of juices, sodas, garnishes as well that you can order with your favorite alcohol. With Swill by your side, making cocktails at home becomes extremely easy.
Swill operates by linking your order with the local delivery with its app. So whether you are organizing a house party or an office party, this drinks delivery app will be serving you in the best interests.
Apart from being a reputed food delivery app, Doordash is also a popular alcohol delivery service app. It enables you to browse and make a selection from a list of top-class liquor brands. It also allows you to monitor or plan your delivery, depending on your preferences.
So if you want to have your favourite liquor from your most preferred brewery, retailer or restaurant, Doordash will get that done for you. It also offers the delivery of wine and beer, which makes it an ideal beer delivery app as well.
Minibar stands tall amongst the best alcohol delivery apps around the world. You would be surprised to know that more than 2 million deliveries of alcohol have been made with the help of Minibar. Minibar allows you to schedule your delivery as per your convenience.
By using Minibar, you won't have to wait for long hours to receive your orders. It delivers your order in no more than 30 minutes. With local liquor outlets as its partners, this liquor app presents before you a wide range of drinks to choose from.
Saucey is known for its quickness. Owing to this quality of Saucey, it has become one of the best alcohol delivery service apps. It can get your favorite alcohol delivered almost everywhere, including your office, home, or even a beach. It offers reasonable prices and its 30 minutes delivery time in most of the cities of the U.S. makes it a viable option to facilitate alcohol delivery.
All you need to do is to open the app of Saucey, select your desired booze, pay for it and then wait for a while for its delivery. The alcohol delivery service of Saucey is simply the best.
Instacart gets you your most preferred booze just within two hours of your ordering. Apart from letting you order your favourite liquor, Instacart also allows you to order groceries, snacks as well as other food products. You can avail yourself of the services of Instacart at any time and any location.
Talking about cities like Ottawa, Toronto, Vancouver and others, this alcohol delivery app offers services like contactless and same-day delivery. Instacart also allows you to make orders that contain alcoholic beverages exclusively.
If you are looking out to get your booze on, then FreshDirect is always there by your side to serve you well. Its simplistic and efficient setup to deliver alcohol to your doorstep has made this liquor app quite popular. It allows you to choose your booze from a plethora of options and you can get it added to your virtual chart as well. 
FreshDirect also makes it possible to schedule your delivery. So now you won't have to worry about inappropriate delivery timings. You can either visit its website or download its app to avail the offered benefits.
As its name only implies, Alcohol Delivery is one of the best alcohol delivery apps in the current scene. If you are looking out to get your most preferred wine, bee,r, or liquor delivered to your doorstep directly, Alcohol Delivery will get that job done for you. 
So now you don't have to step out of the house to get your booze. Alcohol Delivery will get that job done so that you can enjoy 'your' time with your favorite alcohol.
The best thing about Postmates is that it gets your favorite alcohol, including beers, wines, champagne,s or spirits, delivered to your doorstep within an hour. On top of it, this drinks delivery app also allows you to choose from a wide range of options. 
It provides you with a 24/7 delivery service. Owing to its user-friendly app, Postmates also allows you to get your orders tracked. So with Postmates, you wouldn't have to stand in long queues to get your booze. 
Wouldn't it be super interesting to know about a beer delivery app that can get your order delivered to your doorstep? Certainly, it would. Tavour acquires a prominent position in the list of best beer delivery apps. It is popular for having the highest-rated craft beers from different parts of the world. 
Final Words
We expect that by now you would have got an idea of some of the best apps that deliver alcohol at your doorstep. You can choose anyone out of them that will cater to your requirements well. If you are looking for alcohol delivery app development service, feel free to contact us. We will surely get you the information and guidance that you are looking for to develop your alcohol delivery app.