Top App Ideas for 2022: Good Ideas for App Startups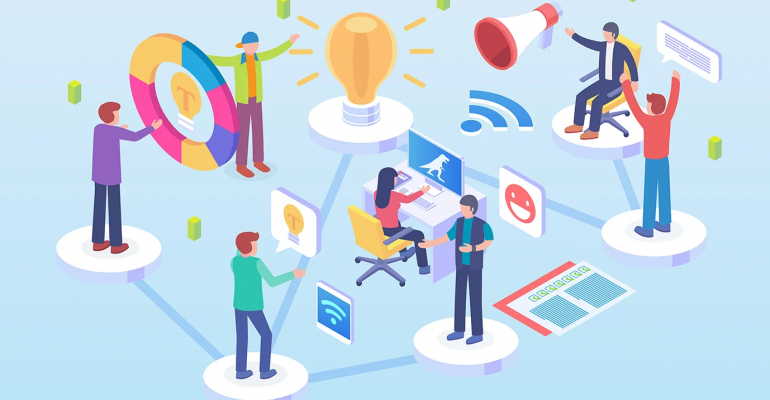 Top App Ideas for 2022: Good Ideas for App Startups
Currently, there are an estimated 3.3 million apps on Google Play Store and over 2.2 million iOS apps on App Store. (Source), making a total of over 5.5 million apps on the two most popular platforms.
Some of the most simple app ideas have converted into multi-million dollar businesses: Instagram, WhatsApp, Tinder, Uber… the list reads like the who's who of the digital corporate world.
If you're considering getting an app built, it's the right thing to do and this is the right time to do it. Here's a list of the top mobile app ideas for 2022:
1. Agriculture app
What is the app about: This app can support farming and agriculture decisions.
Stakeholders: Farm-owners, Farm managers, Fertilizer manufacturers, Farm equipment suppliers, financial institutions, Farm produce purchasers
Why this app matters: In 2017, agriculture and food-related industries brought in $1.053 trillion to the economy. (Source). This alone tells you the kind of potential this app carries.
Apart from being one of the best mobile app ideas, this app gives you doing something meaningful, considering that food production remains a significant challenge even in the 21st century. Any technological contribution you can make in farming methods, crop cycles, irrigation and related activities will be more than welcome.
Features you can include: The list of features you can include in this app is almost endless.
You can give users access to broad information like
 weather conditions forecasts, rainfall history farm mapping, farm management grain marketing.
Your app can also connect farm-owners to equipment suppliers, financial institutions that offer credit and nearby market places. You can also take the app further by including alerts and podcasts.
Agri app (Source: Farm at Hand)
2. Vacation finding apps
What is the app about: This app will help users find the best vacation spots that suit their preferences.
Stakeholders: Vacationers, travel agencies, hospitality industry professionals, government tourism departments
Why this app matters: Its universal appeal makes it one of the best ideas for apps. In 2017, the US travel and tourism industry alone generated a whopping $1.6 trillion and supported nearly 7.8 million jobs in the US. (Source). Figures for Europe elsewhere are equally exciting.
Features you can include: This app can include features like available hotels nearby the suggested destinations 
 transportation facilities available. best times to visit, local climate and terrains, activities travelers can do there (e.g. rock-climbing, hiking, swimming) 
information on local culture and cuisines. Users can also be given tips on environment impact.
Your app can also help users build an itinerary and assist them from planning trips to bookings and getting great deals.
Vacation spot finder app (Source: Packing Pro)
3. Doctor consulting apps
What is the app about: Users of this app can find nearby doctors and seek professional help and counseling.
Stakeholders: Patients, Parents, Doctors, Para-medical professionals, Pharmacies, Hospitals, Insurance companies
Why this app matters: The technologies and lifestyles of the 21st century have thrown up some serious healthcare issues. A report estimates that health-care in the US touched $3.5 trillion in 2017. (Source).
Not only such apps have great potential for business, but also to contribute to a healthier, better society.
Features you can include: You can classify the features into two categories: emergency consultations and planned consultations.
Your app can connect patients either traveling to or based in remote locations to qualified doctors. The app can also allow store patient history and fix appointments. 
help arrange video calls with doctors for remote consultations and get prescriptions.
Extending the idea, you can integrate the app with pharmacies to deliver medicines, labs for clinical investigations and insurance companies for relevant claims.
Doctor consultation app (Source: Healnt)
4. Interest specific Dating apps
What is the app about: A dating app can help users find dates and build relationships.
Stakeholders: Individuals seeking relationships over certain interests/likes
Why this app matters: Changing lifestyles and technologies have almost revolutionized the way we interact with others on a social basis. About 110.6 million Americans who are aged 18 and above were reported single some time back (Source). That alone gives you huge potential of dating apps.
Features you can include: A dating app is essentially a match-making app: your app has to match features of one user with another.
Your app must be able to map the user's profile using details like age, location, and other criteria. Then the app will look for another user whose profile and requirements complement that of the first user. The idea of the app will be find best fits.
Dating apps are successfully operating on a freemium model: free users get a limited number of features while paid users get more features and better help. Your app can extend into offering tips on fitness, grooming and relationship advice.
Dating app (Source: OKCupid)
5. AI based Job and employment apps
What is the app about: This app will provide details of job openings to candidates looking for a job or a change.
Stakeholders: Individuals, Organizations, Government employment bureaus, Immigration departments
Why this app matters: Your app can serve two sectors. One sector is people who are currently unemployed and are actively looking for a job. The second sector is people who are already employed somewhere but looking for change.
Europe itself has 15.6 million people who are unemployed and who can benefit from your app (Source).
Features you can include: The basic feature on your app will include job openings, jog locations and likely emoluments.
The best part is there is a huge scope for value-added services with this app. You can, for instance, help users build profiles and resumes. You can suggest certifications that can help users get jobs faster. Your app can provide in-depth information on companies and let current or past employees rate them. Further help could be offered in terms of interview guidance.
Also, your app can have features where registered users apply for jobs with a single click. With all these possibilities, no wonder a job and employment app always finds a mention in a list of cool app ideas.
Job finding app (Source: Snagjob)
6. AI based Fitness app
What is the app about: This app will help users work towards their fitness goals.
Stakeholders: Individuals, Fitness trainers, Gyms, Nutrition experts, Nutrition supplement manufacturers, Organizers of marathons and fitness competitions
Why this app matters: In India alone, the fitness industry is estimated at US$ 1.1 billion (Source). Developed economies show a bigger awareness and interest for fitness and consequently their market size is naturally bigger.
Features you can include: Fitness apps can pack quite a punch in terms of rich features and integrations.
One segment of the app can cover suggestions on calorie counts, diet plans and nutritional information. The next segment, which is the main segment, will carry guidance on activities, exercises and workouts. They can be classified further based on the needs and physical status of users. For instance, the suggested workout routines for a pregnant woman will be substantially different for a man preparing for a marathon.
Finally, your app can also show nearby gyms or yoga studios, their membership plans, their trainers and details of their training sessions.
7. AI based Restaurant recommendation apps
What is the app about: The app will offer suggestions on which restaurants users can visit after understanding user preferences.
Stakeholders: Individuals, Restaurateurs, Chefs, Food delivery companies
Why this app matters: Given the speed at which the restaurant business is growing, there is little need to justify why this is one of the most reliable app development ideas. However, here's some data: the revenue from the restaurant business in the US is believed to touch $863 billion in 2019 (Source).
Features you can include: With the growing number of working couples and an increase in people's desire to eat out, an app suggesting food and restaurant makes obvious sense.
Such an app will carry rating and recommendations of restaurants as well as cuisine served. To make it more convenient for users, the app can have the operating time and bookings available at the restaurant. You can also add features like food festivals, seating arrangements, and capacity of the restaurant. Users would also find it useful if you carry details of the special dishes served and beverages available.
To make the app more interactive, you can let genuine users leave reviews. And don't forget to include details of whether the restaurant offers home delivery. A reputed restaurant app development company can easily translate the required features into a working app.
Restaurant recommendation app
8. Food donation apps
What is the app about: The app lets services collect surplus food from various places and deliver it to institutions or people who need it.
Stakeholders: Restaurants, Supermarkets, Charity organizations
Why this app matters: Primarily, this is a great way to serve the society by making sure food wastage is minimized. The FAO reports that about 1.3 billion ton of food produced for human consumption is wastage every year. That's about one-third of the total food produced!
What could be better than stopping – or at least reducing – this colossal waste?
Features you can include: At a bigger level, this is a great match-making app. It connects restaurants and supermarkets which have perfectly edible food that they can no longer use.
This app will have two databases. The first will have participating restaurants, farms and supermarkets who wish to better use their food instead of destroying it. The second will be charity organizations, local shelters and small groups that can help in distributing this food to those in need. Apart from this service, your app can offer tips on how to reduce wastage and guidance on local laws that dictate how such food must be handled. An on-demand food delivery app development company can help you to get more feature for this food donation app idea.
Effectively speaking, this app helps food outlets better handle their surplus, minimize waste and support charity organizations in feeding starving people.
Food donation app (Source: Waste No Food)
9. Instant party planning apps
What is the app about: This app helps users plan or participate in parties in a relatively short time.
Stakeholders: Individuals, Restaurants, Entertainment venues, Event managers
Why this app matters: Of the apps that need to be made, this one is fun and colorful. To people running short of ideas or time, this is a big help. And as the spirit of "Work Hard, Party Harder!" spreads globally, such apps will continue to be on the rise!
Features you can include: This app can help at every stage, from choosing the theme of the party to selecting and booking the venue.
Useful features of this app include the help for designing invites for the party. Next, the user can have a look at all the venues available for the party and choose one. Alternatively, the app can also offer tips on how to organize small parties at home too! Once the invites are ready, the app can send it to the friends of the user, using Facebook, text messages or emails. It can record the RSVPs in real time and hence create the final list of people attending the party.
Another feature this app can use is letting users join a party. If a user finds that their friends are planning a party at a venue, the user can choose to attend.
Final words
The app scene is at a very exciting and promising stage today. Users are constantly on the lookout for stuff that makes them more efficient, more skilled and apps is the number one medium they use for this.
As a result, the digital world is flooded with apps. Needless to say, apps designed without a long-term vision or suitable expertise don't fare well. On the other hand, the ones that are thoughtfully made by teams with the requisite technical bandwidth are welcomed and go on to be superhits.
Do you have an idea that you think can be turned into an app? Something that can solve a problem or help people become a better version of themselves? 
Get in touch with us today to leverage our expertise in app-building. Let's do it now!