Top HealthCare Websites in The UK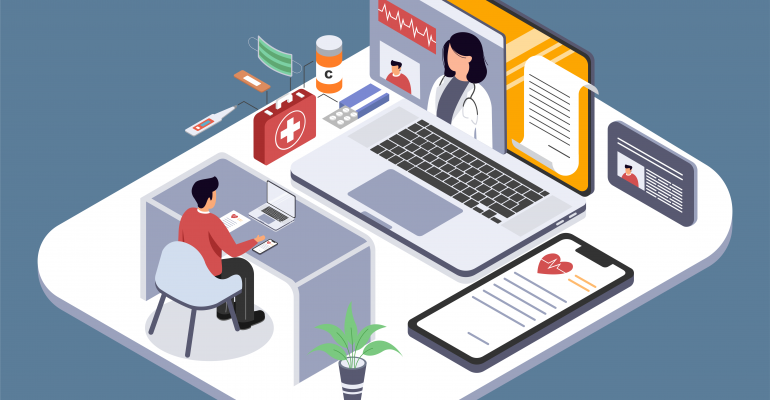 Top HealthCare Websites in The UK
Creating a healthcare website is like condensing the bigger picture in a nutshell.
Design, layout and features of the website have to be carefully planned out, as this website will demonstrate what services the health care company actually provides.
Every piece of important information, such as what medical care is provided, which doctors are on board, what insurance services are available, etc. Which will facilitate making the right decision by the patient or by his family, needs to be available on the online portal. 
1. Ramsay Health Care
Ramsay Health Care UK is one of the leading independent healthcare providers in England.
This website has all the essential information about the region based hospitals and test centers. 
From the UI/UX standpoint the design, layout includes simple colors and easy navigation making it easy to navigate. Moreover, there is Google translate integrated into the website which will surely help many users to read the information in their preferred language.
One can also search the nearest hospital using GPS tracking which is a must feature for a health care website. Upon clicking on view detail a detailed description of the hospitals is visible. 
2. Pelican Healthcare
Pelican healthcare specializes in manufacturing disposable medical products.
The website very neatly showcases the details about Pelican healthcare and the products they sell. The colors UI/UX of the website is very subtle and avoids unnecessary scrolls. The products and services are very clear and concise.
The website also allows users to buy their sample products online.
There is a unique feature where users can order samples based upon the pouch system, pouch type and size etc. This makes it very convenient for the buyer to first test and then make the actual purchase.
It is very important to mention in detail the services and health care information for patients, especially for a health care website which is the correct approach to brand and market online.
3. Inhealthcare
Inhealthcare is the UK's leading provider of virtual healthcare.
Their website has a very simple and sober design and user interface.
The website is more content oriented, which will help in understanding the user about the services they offer.
The website has all the required information about the health care company through various videos, webinars, brochures, reports and blogs. 
There is a feature through which one can request a demo or subscribe to the site for assistance.
4. Diagnost
Diagnost provides various healthcare services like free health check, cardiometabolic health check, advance health check and sleep balance.
It offers a variety of tests to examine your body as a whole. 
Design wise it is a simple site with the use of dual tone of colors.
They also have a blog section with some very useful information about healthcare. 
They have features like newsletter subscriptions and contact us and users can also download the Diagnost app.
5. Cambridge University Hospitals
CUH NHS' website has a wide range of healthcare services displayed in a systematic, clear and concise manner.
Users can get all related appointments, hospital information, pharmacies, maternity services, mental health, urgent treatment centers along with maps and directions.
One of the features is to select preferred language from all the languages and an easy search option.
We have a strong team of Project Managers, Team Leads, Designers and Developers who are capable of building the most complex digital platforms for Healthcare and Pharmacy. Get in touch with us to discuss your project requirements, We would be happy to be a part of your digital team.