Top 7 Veterinary Websites in The US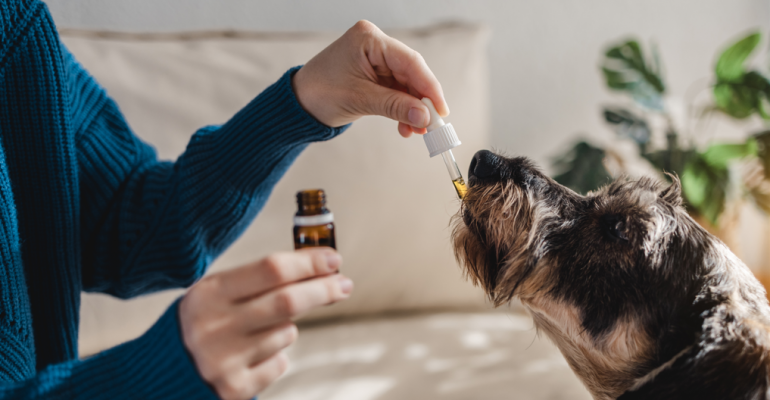 Top 7 Veterinary Websites in The US
In covid, most of the businesses were done online. Because of this, many physical stores began to think about taking their business online.
As the need for features for a veterinarian website has repeatedly come up, we have compiled a list of websites that have a neat, clean design layout. This makes the end user comfortable when shopping.
Top 7 Veterinary Supply Websites in The US
1. Petco.com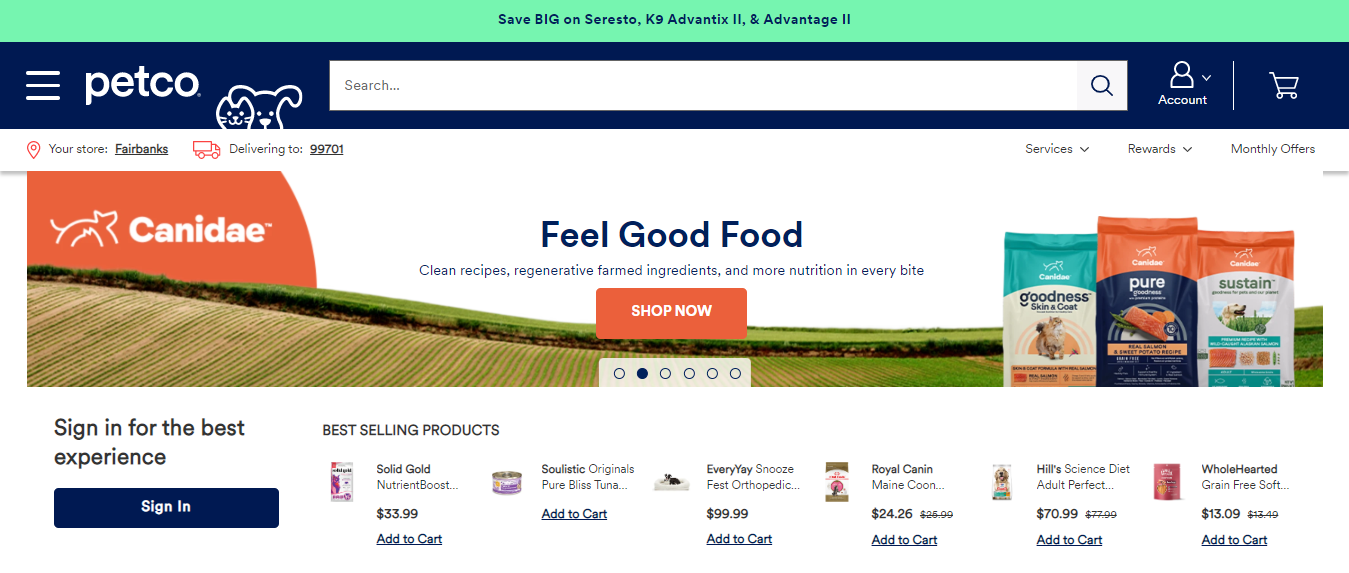 The website design is very neat and simple yet vibrant and easy to use interface. 
A comprehensive list of medicines and general pet supplies can be found on the website.
Additionally, there are features like Rewards, Chat with customer support, Pet Insurance from minor illnesses to surgeries, Membership, etc.
There are details of pet grooming and training services provided for various types of pets. 
When you purchase items from the site, the website offers free shipping above a certain amount. That is definitely an attractive feature for conversions.
2. Petsmart.com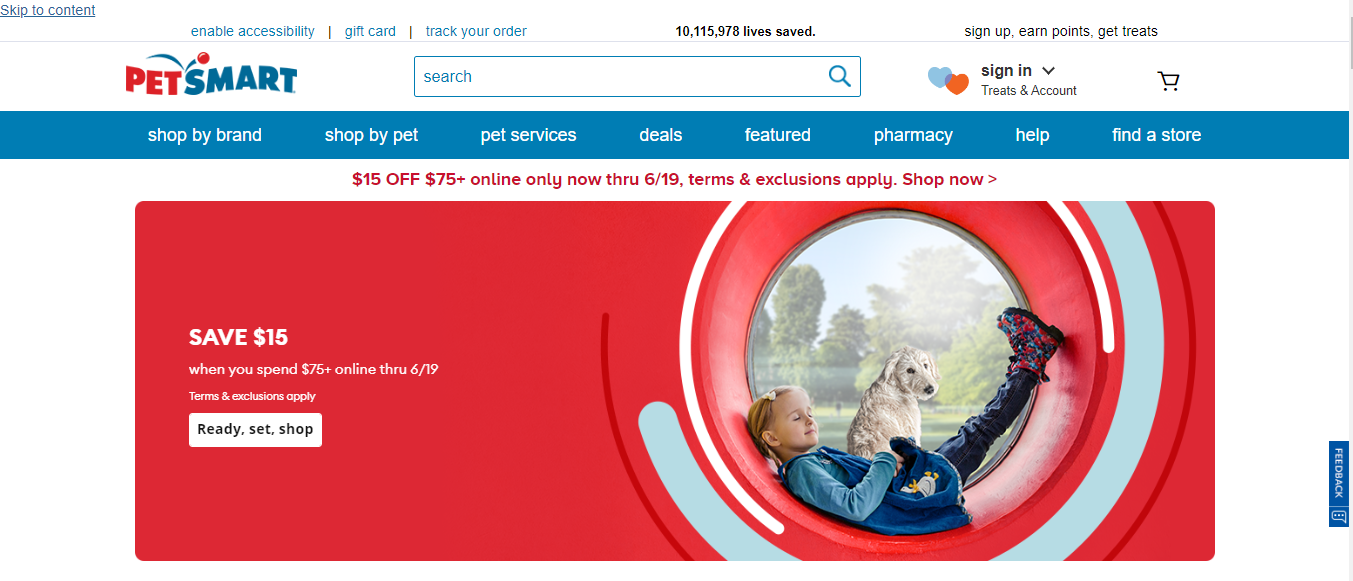 The website has a dual-tone design layout that gives it a clean look; the interface is also very user friendly.
It offers an amazing range of top brand pet products as well as veterinary services like pet grooming, training on how to care for pets, adoption facilities, and more. 
Their physical store and website are well connected, making it convenient for pet owners to get the best services. 
3. Petflow.com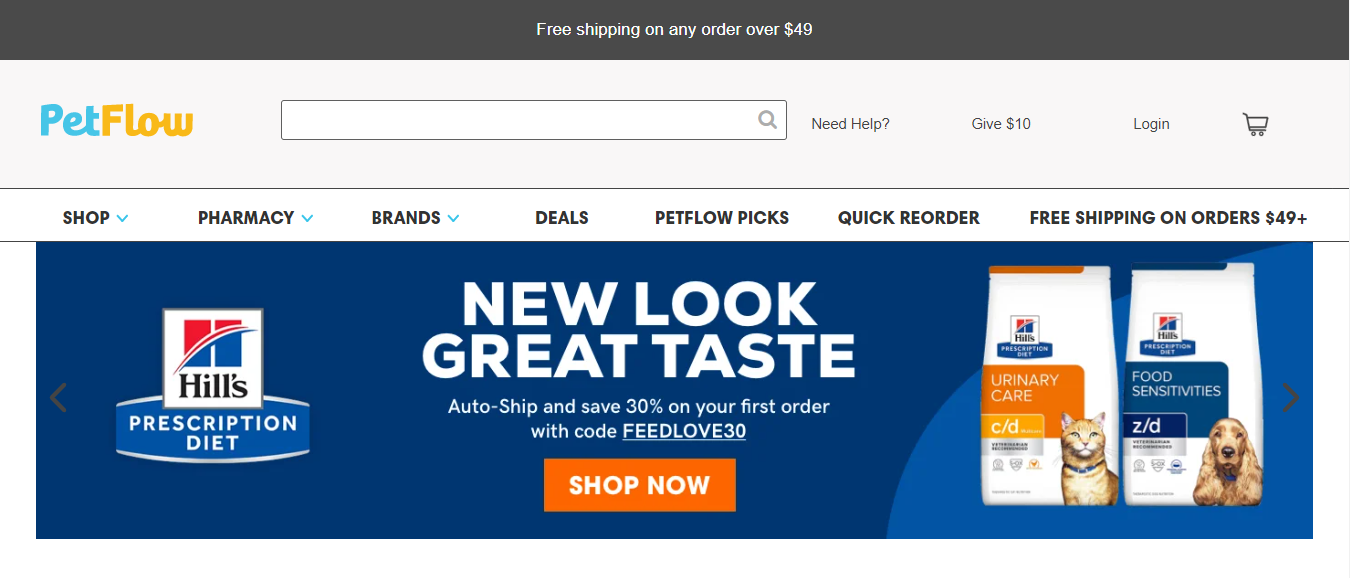 The website has a very clean and appealing design along with an effective color scheme.
The navigation is easy and efficient, with short loading times. The display of products and services is very clear and concise. 
They also offer auto-ship and quick reorder options, making it convenient for repeat customers to order online.
4. Budgetpetcare.com

At BudgetPetCare.com you will find a wide range of products from trusted brands at prices that are much lower than any other retail stores. 
They offer incredible savings on pet supplies without compromising on product quality or customer service. They provide free shipping (non-tracked) on all orders shipped across the USA
Customers can track their order status, and a feedback form is included for better service.
There is also a feature on the website that displays reviews and ratings for products, so a new buyer can be confident they are buying the right product.
5. Hillspet.com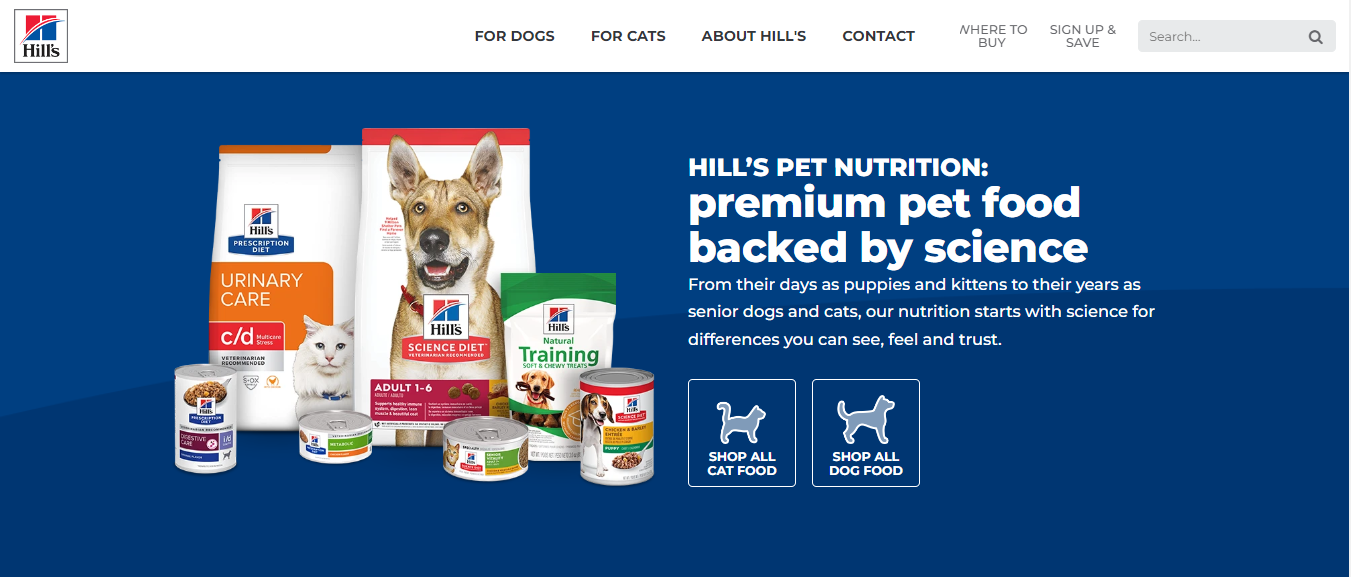 A simple and sleek user interface. The products and services offered on this website are exclusively for dogs and cats.
This website includes a feature that helps pet owners locate the nearest veterinarian, retailer, or shelter based on their location.
 Live chat features provide users with instant answers to their questions.
6. Discountpetmedication.biz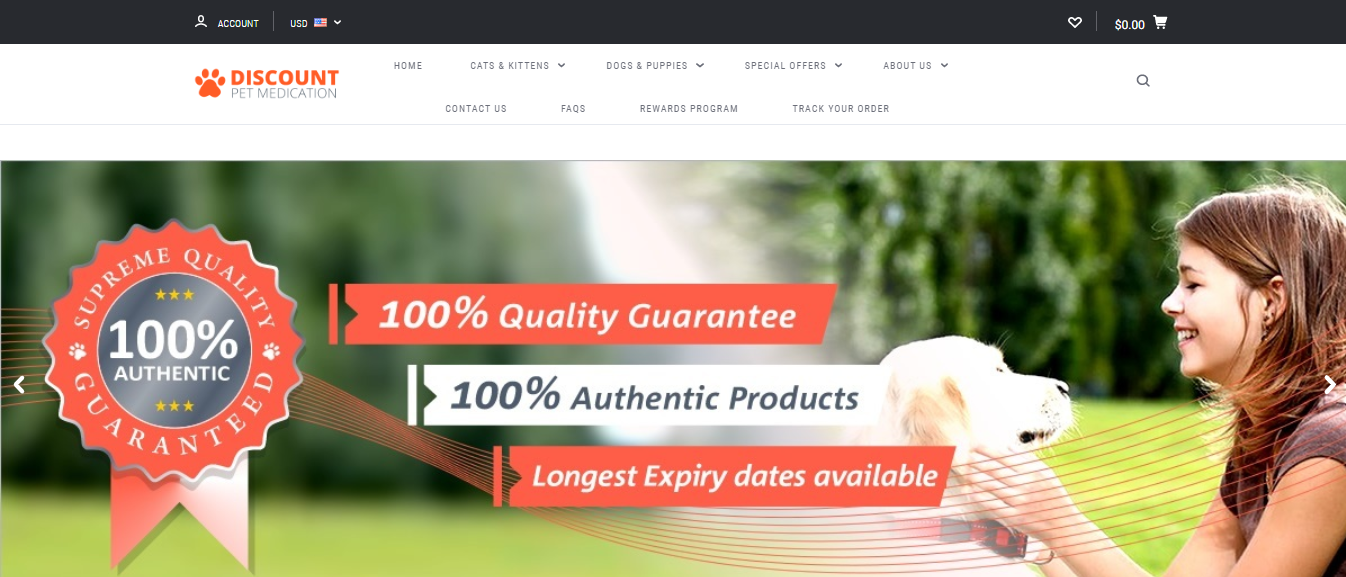 The website has a very attractive and catchy user interface. 
The website offers a wide selection of genuine products with authentic brands that can be purchased worldwide.
It provides a special feature where users can view and track their orders via tracking numbers.
7. Vetshopmax.com
Having an easy-to-navigate layout with a clean interface is what we can say about the website.
It caters to almost all kinds of animal pets. The website has an easy layout design for searching for the desired items and adding them to cart.
It also includes Let's talk or Get in touch features for further inquiries.
We are sure you must have found the websites interesting and you are all set to launch your own website with features that match your business requirements.
Get in touch with us to know more about how we can develop your website as a MVP.