Top 10 Web App Ideas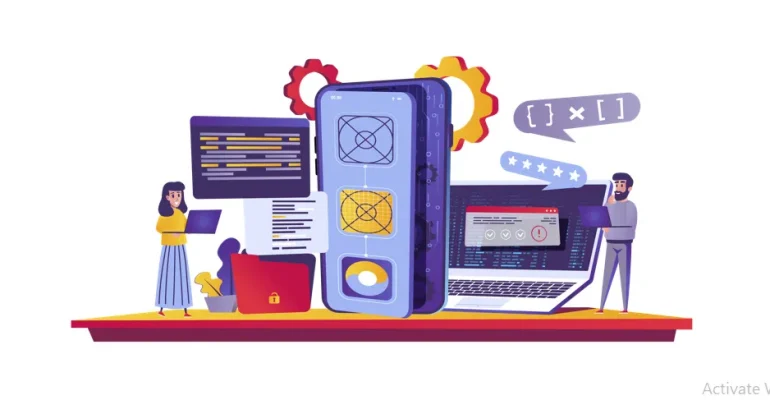 Top 10 Web App Ideas
We understand that thinking about a new business idea is the most difficult part!
There is a huge number of Web based Apps available all over the internet. You should propose unique ideas in order to beat the competition in an online web app industry. Web application business trends are constantly changing and keep getting dominated by plenty of new web technologies. It's because Web Application ideas and development trends change at a rate that exceeds our predictions.
It is critical to look ahead to a new web trend that will appear. Focusing on current web trends to start a Web App business is significant to succeed. Now and then, we all become stuck.
Don't worry, you're not alone. Our blog is a must-read if you are looking to become an entrepreneur with Web Application ideas for business.
Let's take a look at the top 10 trending and successful Web Application ideas for some inspiration that you can easily start by tomorrow. So, let's look at some start-up app ideas and see if anything appeals to you!
1. Food Delivery App
Food delivery apps are one of the most popular among web application project Ideas and touching new heights every day. These can be used to place a low-cost internet meal order. Users can then buy food online from their favourite and local restaurants at amazing prices with discounts. 
People are ordering different food from different places while sitting at home on their comfortable couch. Zomato and Swiggy are popular examples of food delivery apps in India likewise DoorDash in USA and Justeat, Deliveroo in UK. Consider a reputed food delivery app development company to build your food delivery application.
2. Online Pharmacies
An online pharmacy, often known as an internet pharmacy or a mail-order pharmacy. Another popular web based application idea is to deliver medicines to people's homes.
Purchasing medicine and healthcare-related products online through mobile apps has saved a significant amount of time. Get a professional pharmacy app development service to develop your pharmacy app.
There are currently more than 3400 online pharmacy companies in the world, with many of them operating as separate platforms. Some examples of internet pharmacies are GoodRx, Medexpress, and NetMeds.
3. Buy and Sell Platform
Users can use this web application to upload their products, write what they want to exchange them for, and wait for offers from other users. They can also look at products offered by other users according to their current needs and make their offers. 
If you want to try this web app idea, construct a secure online application with authenticated users and a protected chat section.
4. Digital Payment & e-Wallet App
Developing an e-Wallet app is complicated, but if done correctly, it can be a definite successful web app business concept that can take your business to millions. 
Google Pay, Amazon Pay, and Apple Pay are popular examples of e-Wallets Applications. With the press of a button on the e-Wallet App, you can make all of your payments. Safe transactions are therefore an essential part in establishing user's confidence and trust.
5. AI chatbots
You can create your own AI chatbots and offer them to clients as part of your hosting business. Clients could include celebrities, small enterprises, and those who are gaining popularity and receiving extra traffic to a website. Your clients will pay you for the chatbot web services, then they'll be able to access their visitors' conversation records.
6. CRM platform
The CRM market is quite competitive. Salesforce and HubSpot, for example, have a stronghold on the majority of the market. Major players are only interested in the bigger fish, leaving you with an unexplored market of small and medium-sized businesses in need of a good CRM web platform. CRM might be useful while looking for prospective ideas for Web Application Projects for beginners.
7. Web Application for Job Recruitment
Finding work does not seem to be difficult anymore. On the Web, you can discover anything, so why not the ideal job? This form of software is increasing in popularity, ranging from professional social media sites like LinkedIn to full-fledged recruitment platforms. 
It's never been easier to recruit Magento specialists, mobile app developers for your business ideas, whether you're searching for freelancing or full-time staff.
8. Blockchain
Blockchain technology is used to securely store-wide data. It stores information in blocks using encryption, and transaction procedures are performed without the use of a third-party medium. It is a superior and secure method of money transfer. It enhances the user experience with an easy-to-understand and simple-to-use web app.
9. Healthy food alternatives
We all have a few delicious guilty pleasure foods that we just cannot survive without. People still visit an expert or try to find healthy eating choices. So, having a Web App that can swiftly offer alternatives will be useful.
Users need to enter in the snack they want and the web app will provide them with healthy alternatives. There may be recipes that anyone can prepare at home or products that can be found online with healthier ingredients.
10. Crime Alert Web App
Crime alert Web App Project Ideas that ensure public safety. A crime alert web app functions similarly to a social media app such as Facebook or Instagram, but for crime alerts only. 
People who observe a crime in their neighbourhood can use this platform to report it in real-time, and everyone who has registered for the app in that area will be notified. 
On the web app platform, you can also add capabilities like live sharing of location, photos, and videos. This would be a time-consuming undertaking, but if completed successfully, you could turn it into a startup and start your career as a technology entrepreneur.
Our Take
In a nutshell, to make your project a success, you'll need to come up with a web application idea that answers a problem. In this post, we have shared a variety of popular website project ideas. E-commerce has progressed more in the last few years and has more potential in the future.
People are developing many websites nowadays to address a variety of issues. If you're looking to convert your web application idea into reality, then connect with us. At Infigic we have an expert web development team that can convert your web app idea into a working app.