home-new
Globally Trusted Software Development Partner
Get your sophisticated custom software developed in record time. We can assist you in the creation and enhancement, websites, mobile apps, and more. Our services extend to businesses in Canada, USA and worldwide !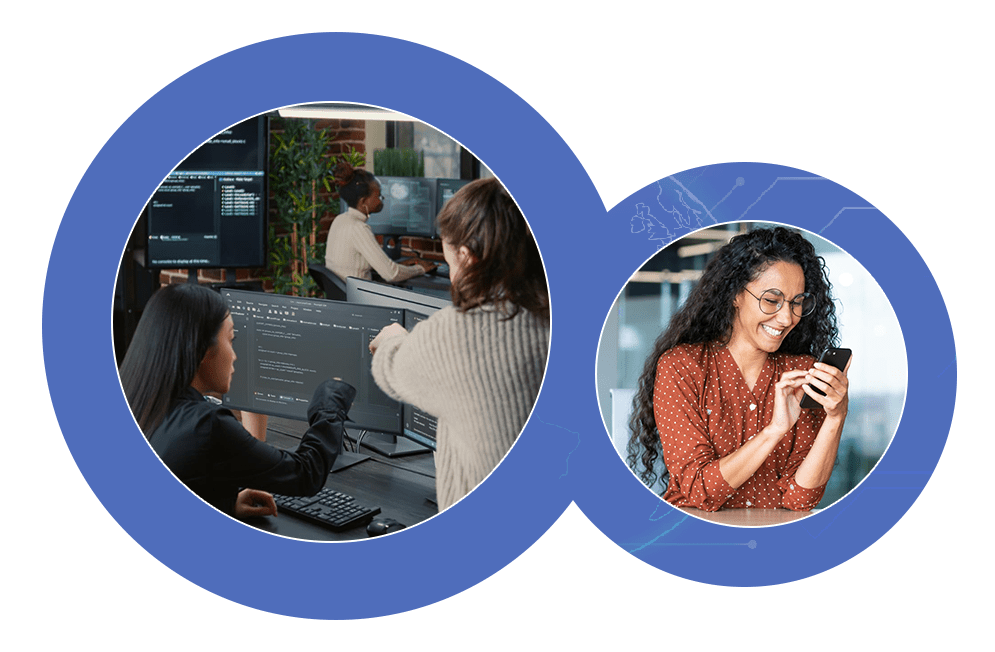 Global Collaboration & 24/7 Support
Worldwide Cooperation with Round-the-Clock Assistance for Seamless Operations.

Round-the-Clock Project Progress
Our India & Canada teams ensure 24/7 coverage to keep your project on track.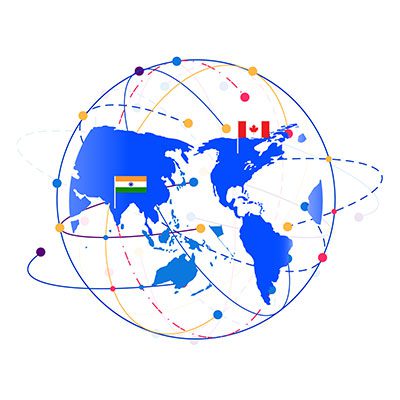 Competitive Pricing: Maximize Value
Get more value with our competitive pricing for your projects.

Client-Centric Cost Efficiency
We offer competitive pricing to maximize the value of your investments.
Discover innovative solutions tailored to your business needs, resulting in increased profits and sustained growth.

Drive Innovation

Reduce Costs

Increse Profits

Retain Employees
We design solutions that help
business grow and transform.
Proud Projects That Make Us Stand Out
We take your idea from the ground up, starting with logo design and culminating in the launch of your MVP!
Don't limit your challenges. Instead, challenge your limits to grow exponentially! Challenge yourself!
Technology for Your Tailored Solutions
Here is our clear process
to get things done for you
Frequently Asked Question
Curious? Reach out! Your questions lead the way.
What kind of pricing models do you have?
1. Fixed 2. Hourly 3. Dedicated hourly model.
How long have you been providing custom software development services in Canada?
Infigic Technologies has been providing custom software development services in Canada for 9 years, with a proven track record of successful projects and satisfied clients.
Where is your office located in Canada, and can I visit you?
Our office in Canada is located at Fredericton, New Brunswick. We welcome client visits and would be happy to arrange a meeting to discuss your project in person.
What is the main focus of your custom software development company?
Infigic Technologies specializes in developing customized software solutions tailored to meet the unique needs of our clients. Our primary focus is on delivering high-quality, innovative, and cost-effective software solutions.
What types of collaborations and services do you provide?
Infigic Technologies offers a wide range of services, including web and mobile app development, e-commerce solutions, custom software development, API integrations, and more. We collaborate with businesses across various industries to provide end-to-end IT solutions.
Do you have remote software development resources?
Yes, Infigic Technologies offers access to a team of skilled remote software developers who can work on your project, ensuring flexibility and efficiency.
How many time zones or regions can you cover?
We have the capability to provide software development services across multiple time zones and regions, allowing us to accommodate clients globally.
What services does Infigic IT company provide in the U.S. market?
In the U.S. market, Infigic Technologies provides a comprehensive suite of software development services, including web and mobile app development, e-commerce solutions, cloud-based application development, and more. We have a proven track record of successfully serving U.S. clients across a wide range of industries.
Can Infigic provide complex custom software development services internationally?
Yes, Infigic Technologies has a strong track record of providing complex custom software development services to international clients. Our expertise and experience enable us to handle a wide range of complex projects.
Can I hire Infigic IT company as a software development outstaffing firm for my project?
Yes, Infigic Technologies offers outstaffing services, allowing you to access our pool of experienced developers and IT professionals for your project on a flexible basis.